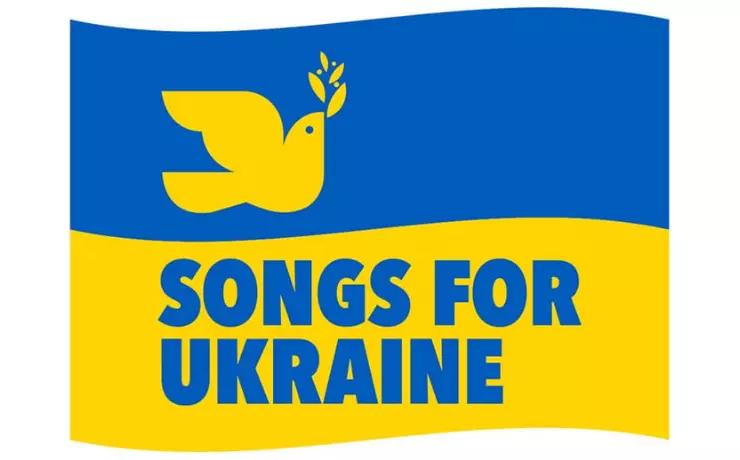 "Songs for Ukraine": a call to play, promote and share Ukrainian culture works – and pay royalties to creators
Paris, 29th March, 2022 –  "Songs for Ukraine", a new initiative to support creators in Ukraine, is being rolled out globally by CISAC in partnership with its 228 member authors societies across the world. 
The project was conceived and created by the music authors society Artisjus in Hungary and is part of the #CreatorsforUkraine initiative, raising funds and support from creators worldwide.
"Songs for Ukraine" (#SongsForUkraine) aims to promote the works of Ukrainian creators over digital platforms, broadcasting and other services, with the overall goal being to increase royalty flow to Ukraine's creative community.People are encouraged to share their favourite Ukrainian cultural discoveries on social media, using the hashtag #SongsForUkraine. 
"Songs for Ukraine" is a simple but brilliant scheme to help Ukraine's creators, by having their works played across the world. I would like to see platforms and broadcasters join the campaign and do all they can to support it", says CISAC President, Abba co-founder Björn Ulvaeus.
CISAC Director General Gadi Oron said: "At a time when Ukrainians are going through horrific suffering, "Songs for Ukraine" is one way for the global creative community to show its solidarity with the country's creators. By playing, promoting and sharing Ukrainian songs and works of all repertoires, people can express their support and, at the same time, help Ukraine's creators earn royalties."
From Hungary to Korea
Among many societies promoting the initiative, KOMCA in Korea is working with the major local digital platforms, which have posted Ukrainian playlists on their homepages. Each playlist introduces top 100 Ukrainian repertoires.
Creators for Ukraine also asks for contributions to a fund created to support creators and refugees. Thousands of creators' signatures to an open letter on Ukraine are also being collected from creators around the world, led by CISAC member societies.
Songs for Ukraine Playlists
Artisjus and the Ukrainian music CMO NGO UACRR, have compiled three playlists containing genre-diverse Ukrainian songs. 
Playlists and additional details can be found on this website. For further information on "Songs for Ukraine", please contact cisac@cisac.org.