Amplifying the Voice of Music Creators
CIAM was created in 1966 to protect the rights and assert the cultural aspirations of music creators across the globe. We focus on the key issues directly concerning the moral rights of composers and creators of music and serve as a forum for cooperation and networking. We facilitate the exchange of information, ideas and best practice, and provide practical advice to help musical creators defend their professional environment.
Our activities are focused on supporting our partner alliances, advocating for creators, providing insight and education, and supporting the collective management movement.
01 Supporting our partner alliances and their regional activities
To ensure that CIAM amplifies the voice of music creators from each corner of the globe, the council includes the following regional partner alliances:
Africa: The Pan-African Composer and Songwriter Alliance (PACSA), founded in 2010 and its launch was celebrated at the CIAM congress in Nairobi
Asia-Pacific: The Asia-Pacific Music Creators Alliance (APMA) was established during the World Creators Forum in Beijing in 2016.
Europe: The European Composer and Songwriter Alliance (ECSA) was established in 2007, grouping three European composer association federations.
Latin America: The Latin American Composer and Songwriter Alliance (ALCAM), launched in 2012 in Sao Paulo.
North America: Music Creators North America (MCNA) was formed in 2012 by United States and Canadian music creator organizations.
Learn more about our international partner alliances.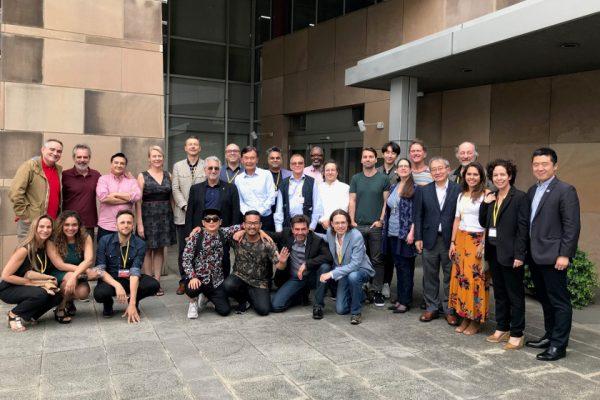 02 Advocating for creators and supporting regional and global campaigns
CIAM lobbies governments in partnership with regional alliances made up of local music creator organisations to protect and promote the rights of composers and songwriters. Recent efforts include support of the new Copyright Directive in the European Union, the passage of the Music Modernization Act in the United States, reinforcing societies in Greece and Cabo Verde as well as pro-creator efforts in Malawi, Brazil and Ecuador.
An ongoing global CIAM campaign is Fair Trade Music. Fair Trade Music is an independent, not-for-profit effort, backed by more than 500,000 professional music creators from around the world. It is dedicated to building an equitable music ecosystem in the music value chain, from creator to consumer, and everyone in between.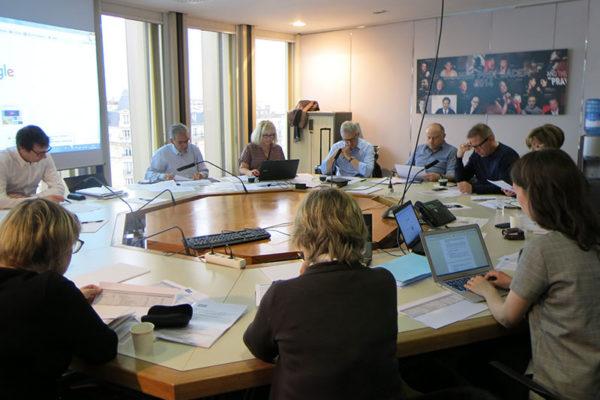 Fair Trade Music is rooted in the 2014 "Study Concerning Fair Compensation for Music Creators in the Digital Age", commissioned by Music Creators North America and CIAM. Written by Pierre Lalonde, former director of economic research for the Copyright Board of Canada, the report presents comprehensive, empirical evidence and suggests an alternative business model is urgently needed if the digital economy is to be sustainable for all in the music value chain.
The study concluded that fair trade models may prove more effective in creating a virtuous music ecosystem than government regulation because laws do not keep up with the pace of change. Fair Trade Music certification, much like with fair trade coffee, communicates a clear choice to the consumer at the point of access or sale. The success of fair trade coffee and other similar certifications demonstrates a consumer's willingness to make ethical decisions when given a clear option to do so.
A Fair Trade Music certification or endorsement seeks to help provide a level of validation of ethical, sustainable behaviour in music industry companies, and provides artists, songwriters and composers reassurance that they are involved with respectful partners in the value chain.
Visit Fair Trade Music for more information
03 Sharing Insights, Information and Education
CIAM's Working Groups are teams of experts that focus on developing areas of priority for music creators. They are led by members of the CIAM Executive Committee and comprise CIAM members.
The Gender and Diversity Working Group addresses the lack of equitable representation of women and people of color in all aspects of the music business. Spearheading workshops, identifying and including new colleagues in speaking and leadership opportunities, and creatively using the reach of social media, are among the ways the working group supports outreach for lasting improvements to this basic human rights issue.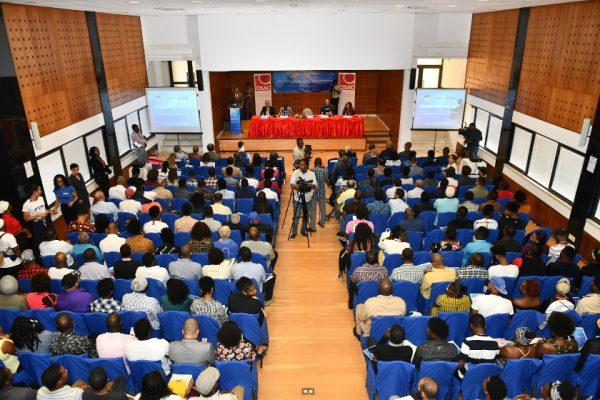 The Metadata and Technology Working Group tracks metadata and technology developments that are related to copyright or might have an impact on copyright and creators. These include covering CISnet, identifiers, metadata, blockchain and artificial intelligence.
The Screen Composers Working Group identifies and addresses common global issues in order to advocate on behalf of all commissioned music creators, working in audiovisual productions of any kind around the globe.
The Governance Working Group ensures that CIAM's governance is effective, efficient and enhances its mandate and objectives. It oversees the Internal Rules of CIAM as well as the policies and procedures that govern CIAM and the Executive Committee. It makes recommendations for any updates, changes or improvements to the Executive Committee and/or CIAM members.
Education
The Education and Development Working Group develops and supports training and education opportunities to offer creators valuable tools and knowledge of rights, taking into account regional and global considerations. The working group cooperates with institutions to achieve these goals.
CIAM supports initiatives to educate music creators, focusing on teaching about creators rights, royalty streams and the importance of collective management organizations (CMOs). Our educational initiatives, training sessions and seminars allow creators to learn from experienced fellow creators and experts from throughout the world. CIAM also supports free online educational courses from CISAC and FutureLearn. These courses focus on explaining aspects of copyright and authors' rights for creative professionals.
04 Supporting the collective management movement
The collective administration of musical works is the most robust and long-lived method of remunerating music creators and music publishers in history. Over 200 collective management organizations in countries around the world collect and distribute monies earned by creators and publishers, and work together to ensure that no matter where in the world a creator is based, they are fairly paid for the enjoyment and use of their music.
CIAM helps educate creators as to the importance of collective management, how to properly register their works, and to advocate for and support legislation and regulation that strengthens the internationally recognized collective management organization in their part of the world.