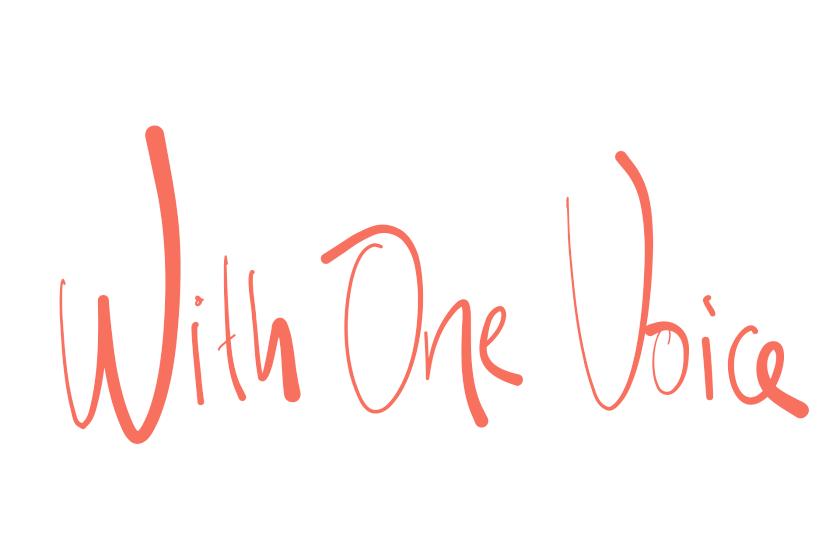 With One Voice - May 2022
Welcome to the International Council of Music Creators (CIAM)'s newsletter. This month, news of increases in royalty rates takes centre stage alongside the upcoming CIAM election and an examination of decentralized autonomous organizations (DAOs).
Sign up to receive the With One Voice newsletter here.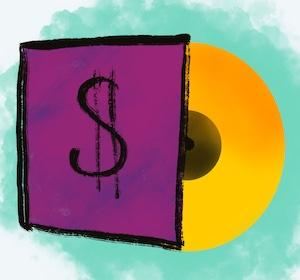 The Problem With Money
Money problems aren't exactly rare, but the money problem we at CIAM focus on in particular, is the one most music creators face: They don't get enough of it, even when their music is successful. Clearly, most uses of our music are underpaid, and have been for years.
So increases in royalty rates are very much in order, and we know from experience that each royalty rate increase for one use of music (say physical mechanicals for example), becomes a de facto benchmark for other uses of our music, by helping to establish a higher value for music across the board. In other words, an increase in the value of any use of music becomes a platform on which we can reach for increases in other uses of our music as well.
Keep in mind that the reverse is also true. If a rate goes down or stays the same, this also is used to argue for lower rates for other uses of music.
Take the recent news about so called "frozen" mechanical rate in the US. Soon after streaming services knew there was a deal in place to "freeze" the mechanical rate on physical and downloads at 2006 levels, they argued, "You songwriters and publishers didn't ask for more from record labels, why are we streaming services any different? If no increase is good enough for the labels, it's good enough for us."
But here's the good news: CIAM's partner alliance in the US, the MCNA, with the support of CIAM alliances around the world, stepped in to advocate for a cost of living increase based on inflation from 2006 to the present on physical mechanicals. The judges who oversee these things agreed with us, and increases are now being negotiated.
No matter what the use of our music, large or small, advocating for an increase in the amount of money songwriters, composers and music publishers are paid is the only option that moves us closer to the fair, equitable and sustainable music ecosystem we creators need.
(Please follow the below link for an update on this story:
https://ciamcreators.org/Newsroom/council-news/footnote-historic-achievement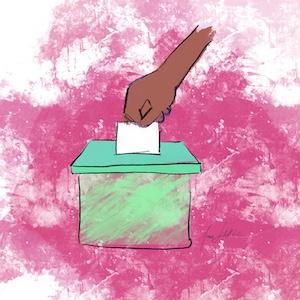 Vote Early, Vote Often!
CIAM was created in 1966 to advocate for the cultural and professional aspirations of music creators. It focuses on economic and legal interests, serves as a forum for the exchange of information, ideas and best practices, and provides practical advice to help musical creators achieve their goals. CIAM's mission is to serve as the unified global voice of music creators of all repertoires, and from all regions of the world, and to protect the moral and economic rights of composers and creators of music.
CIAM Executive Council (ExCo) consists of eight members and a President, all authors, elected every two years at a general assembly of delegates from the various CISAC member collection societies.
The ExCo includes representatives from four continental partner alliances, all writers organisations - MCNA (North America), ALCAM (Latin America), PACSA (Africa) and APMA (Asia/Pacific) - and ECSA(Europe) which is a Permanent Observer. There are also Observers & Guests, such as writer organisations advocates, who participate at the invitation of the ExCo.
Pre-Covid the ExCo met on average three times a year, and during the pandemic every two months online. Due to Covid disruption the elections that were to be held in November 2021 have been carried over to June 15 2022, in conjunction with the biannual General Assembly. Each CISAC member society has until June 1, 2022 to nominate an author member of their society as a candidate for the presidency or ExCo.
The President has to be an author member of a CISAC member Society or one of CIAM's full voting Partner Alliances and is elected by a simple majority at the GA. ExCo candidates must be authors supported by their CISAC member society and elected by a simple majority. Partner Alliances designate an author to represent them at ExCo.
All candidates have an opportunity to make their case for election online at the GA and/or in written form. In this first case of online voting their pitch will be recorded and be available online for five days after the GA for viewing and subsequent voting. More about the internal rules and voting procedure here. Good luck to all the candidates!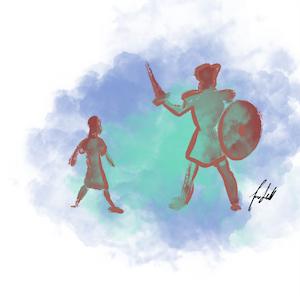 David v Goliath
In 2015, Martin Shkreli, a pharmaceutical executive and the epitome of everything wrong with big corporations, made headlines for buying the only existing copy of "Once upon a Time in Shaolin" from the iconic Wu-Tang Clan collective.
It was a slap in the face not only for the fans but for this famous collective characterized by its fight for civil rights and against the poverty of minorities.
Thanks to his criminal activities, Shkreli ended up in prison three years later, and among the belongings that the government seized was this work.
When the album got into auction again, the mysterious buyer preferred anonymity. Still, sometime later, the news revealed that a DAO (Decentralized Autonomous Organization) called PleasrDAO was the new owner of this work.
Although this event looks like a simple commercial transaction, it is an act of poetic justice.
Why?
Because the DAOs are communal entities of people like you or me, joining efforts and money to take part in creating Web 3.0 and compete with corporations and billionaires who seek to control this new digital revolution.
The idea is not new; after all, throughout history, the only way to stand up to the establishment has been through collective activism.
The new generations are more open to social organization, and the possibility of generating economic benefits and becoming a turning point on this planet controlled by large corporations becomes possible through these groups.
DAOs are starting making waves in our industry, promising to give creators and artists greater decision-making power in the distribution and consumption of their work and offering audiences a more direct connection with artists and creators.
Blockchain technology has already showed transparency and efficiency in other industries, so it is possible to create a more fair collaboration framework between artists, creators, producers, fans, promoters, etc.
Implemented correctly, a DAO would allow all parties to benefit from a more expeditious and transparent flow of information, real-time decision-making, and more significant economic equity.
Today, some communities dedicated to music and creators identify themselves as DAOs, "Friends with Benefits" is one of them, trying new ways of monetization and revolutionizing a market that is sometimes impossible for creators and independent artists.
Without a doubt, it is still too early to pass a verdict; however, the exercise proposed by these entities deserves an opportunity and, as we have already seen with PleasrDAO, the possibility of becoming a modern David.