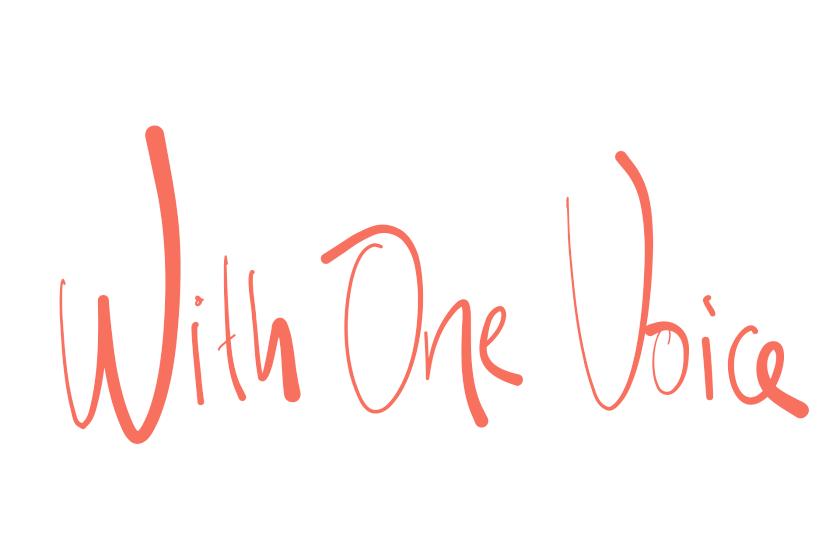 With One Voice - January 2022
Welcome to the International Council of Music Creators (CIAM)'s newsletter. In this edition we celebrate the influence and vitality of African music and the new African Music Academy, the importance of good data in music registration and discovery, 5G and simultaneous remote music making for creators, as well as plagiarism lawsuits and so-called LEGOs.
Sign up to receive the With One Voice newsletter here.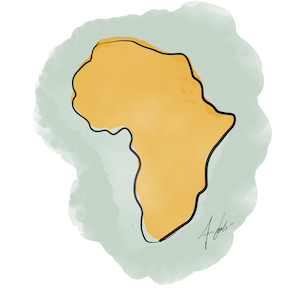 Because We Believe
Because we believe that, throughout the slavery era and beyond, the African continent has provided the rhythm DNA of popular music the world over, to the music of the world, one of its biggest contributions to the global civilization, if not the biggest.
Because we believe it never stopped providing ever since, on the continent and abroad.
Because we believe that there is much more to African music than the many African lead singers who so brilliantly contribute to it, exporting and spreading it to the world.
Because we believe that African musicians are at the core of that rhythm DNA.
Because we believe it is high time for African creators and the whole of the African industry to take their fate into their own hands, and benefit from the spread of their creation on African soil and abroad.
Because we believe no one better than African creators can legitimately tell who they value most, which are the most significant of their works, and what best represents the past, present and future of African music.
Because we believe something needs to be done in order to celebrate the sheer diversity of genres and traditions stemming from this vast continent.
Because we believe it to be a matter of pride and recognition, which might foster local creation further and help it remaining local.
Because we believe things can start small and modest, and providing they remain transparent, honest and true to themselves, manage to thrive one day, no matter how long it takes.
Because we believe…
Because of all of the above, we (i.e. some of the biggest names in African music and myself) along with some renowned historians and scholars, decided to create the African Music Academy (AMA), an effort to make all the above known, to promote the forever boiling creativity, and defend it on all levels on the continent and abroad, assiduously using today's technology, and with the invaluable help from CIAM (International Council of Music Creators).
Guest Columnist: Wally Badarou, SACEM board member and legendary composer & musician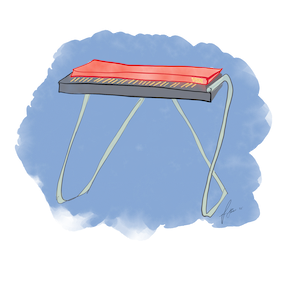 Good Data, Bad Data, No Data…
Eric Burdon & The Animals' recording of The House of the Rising Sun, their version of a traditional folk song, was a smash hit in1964. When the record company printed the label for the single, the band's name and song title were so long they ran out of room to credit all the band members as arrangers… except for one. It was credited as Traditional arr. by Alan Price, the band's keyboardist.
He's received all the publishing royalties ever since.
So getting your info right first time around is paramount. With so many DIY releases going global on a daily basis it is vitally important that songwriters' works are registered with a CMO (Collective Management Organization) e.g. PRS or SACM. Each song can be allocated a unique ISWC (International Standard Musical Work Code) so it can be quickly and correctly identified, something akin to a fingerprint for each work that is recognised all over the world. Forever.
But sometimes there's a slip 'twixt cup and lip. Most DIY artists use an aggregator like CD Baby or DistroKidto upload their works where they can include important metadata like ISWC, ISRC (International Standard Recording Code) and production credits. Many independent artists complain that  streaming services, including Apple and Spotify, don't credit them at all for writing their own songs, despite uploading the correct info and metadata at source. This is not only sloppy play by the DSPs but an abrogation of the writer's moral right of attribution - to be acknowledged as the creator of their work.
Then there's the lack of 'discovery' in the digital domain. In the past vinyl records and CDs provided production info on the record sleeves/inserts – musicians, producers, mixing and mastering engineers etc. Music fans, and budding musicians & producers, could seek out other music by joining the dots of the names appearing on various records – the late Robbie Shakespeare playing bass with Grace Jones, Bob Dylan and more, or Bob Rock producing Metallica, Michael Bublé and Ron Sexsmith.
Discovery enriches the listener experience and contributes to the bottom line of the most important entities in the music business ecosystem, the people who make the music. Companies like Jaxsta and others are stepping into the breech, but until such information is incorporated into the DSP platforms, with comprehensive links (and not just as third party sources), it will remain a suboptimal experience for music fans and creators alike.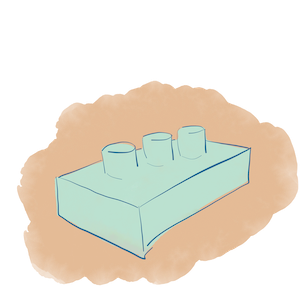 Don't Touch My LEGO
When you walk into a store to pick up a box of LEGO, you're usually doing it for fun. You know your children will not create a 'masterpiece' with the same LEGO set that millions of people buy every day.
Nor would you dare to claim the copyright of the tiny house that your son or daughter built with those LEGO pieces.
Nowadays our industry has a market niche where dozens of websites offer access to thousands of music samples or stems for a modest monthly payment (Splice or Tracklib among many others).
Others even offer you ready-made kits to simply put a tune on top, mix and upload to streaming platforms for $20 or less (Producer Loops or Logic Templates).
Nothing new under the sun, artists like Lil Nas X started his meteoric career by buying a YoungKio beat from BeatStars for $30, and it ended up becoming the global hit Old Town Road.
The problem is that these 'LEGOs' are the same ones that thousands of artists are using worldwide to prefabricate songs that are flooding the market, giving rise to an upward trend: 'plagiarism lawsuits.'
In the last five years, plagiarism lawsuits have multiplied all over the globe, and the data indicates this trend will continue to grow.
It is inevitable if you create a song using the same stems, the same intros, or the same melodic lines that thousands of your colleagues have also acquired, you will need to cross your fingers and run with the luck of having been the first to register that work.
LEGO is a toy, but it is also a training tool; even architects or engineers use them to generate ideas, but LEGO pieces never end up being part of an actual bridge or a building.
So why do we believe that these samples or stems that anyone in the world can buy can become an 'original' and 'different' work from what others can do with those same pieces?
Best advice? It's cheaper to buy a lottery ticket (and no one will sue you if you win).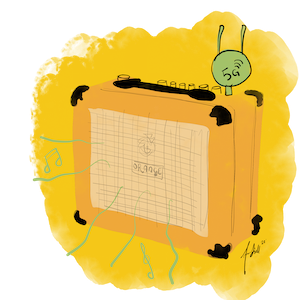 Break The Glass Ceiling
Imagine playing a swing groove in real time with somebody from the other side of the planet? Forgetting that the person is not even there, maybe hearing the other musician live through an analogue guitar amplifier! We are well into third wave of corona lockdown worldwide, but we still experience technical issues trying to create music abroad.
Latency, unarmed files, different plugins, no sound etc. Technical issues can kill any creative vibe in a second, therefore it's hard to really believe we can't work without technical interruptions and delays. But imagine if we could. Imagine we could collaborate from a distance in real time.
Many things are said about 5G, it's even been linked to Covid. We don't know when and if it will be implemented worldwide, but what we do know, is that it will have a huge effect on the creation of music in the future. Actually tests have been made to show this is already possible. Verizon, Capitol Music Group & Motown Records are collaborating, transforming music experiences with 5G.
The R&B artist Asiahn has tried it, saying that 5G will help artists "take the ceiling off everything—like break every glass that exists around us—just to be able to reach out and touch our supporters in different ways."
Until it's rolled out, here are some tips for online songwriting: https://flypaper.soundfly.com/discover/9-music-collaboration-apps-were-digging-right-now/
Other Links
https://www.verizon.com/about/news/how-5g-technology-could-change-future-of-music
https://www.verizon.com/about/news/verizon-capitol-music-group-motown-records
https://www.ericsson.com/en/blog/2019/3/real-time-music-collaboration-with-5g