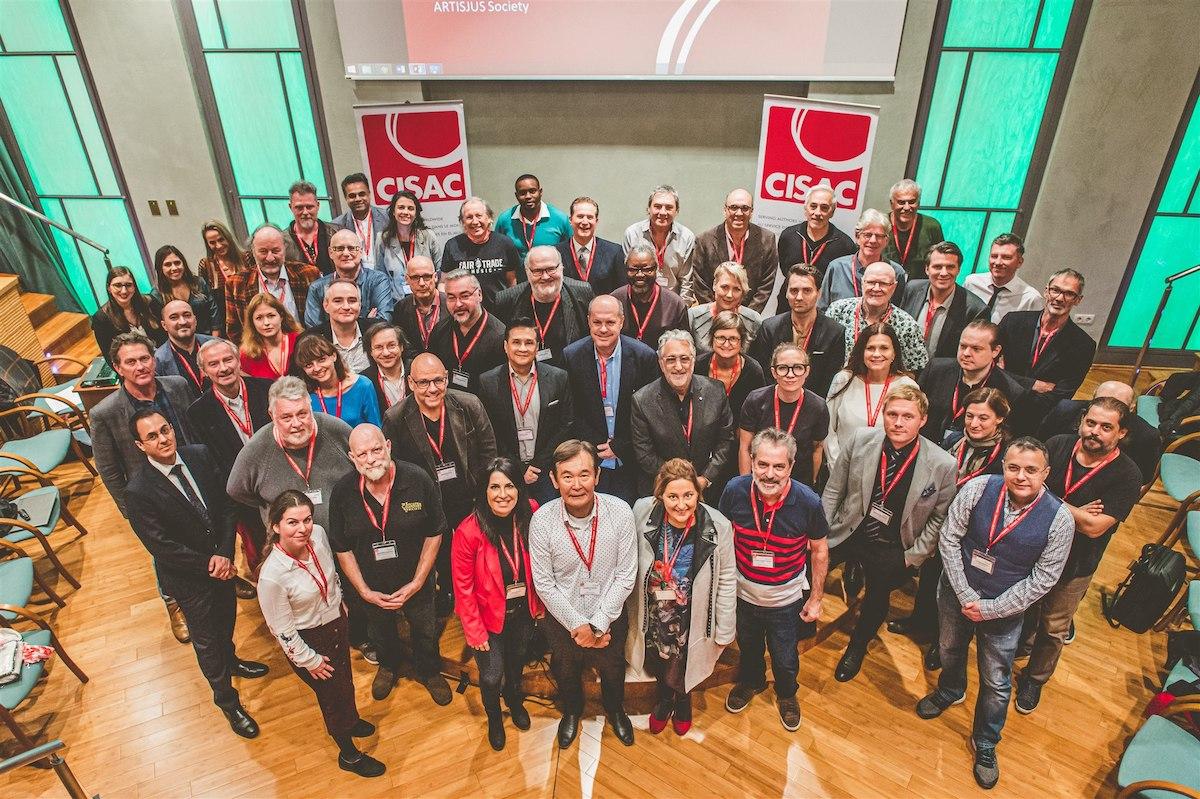 CIAM statements on COVID-19 crisis and efforts continuing to support creators
The following are statements from CIAM President Eddie Schwartz and CIAM's Working Group Chairs in regards to COVID-19, its impact on the music sector, and efforts to support creators through this global crisis.
CIAM President Eddie Schwartz

"Dear Friends and Fellow Music Creators,

In this terrible time, when the struggle for survival has taken on new urgency for so many in our global community, CIAM is continuing its work – addressing issues that we as songwriters and composers ourselves know to be of importance to our creative compatriots. 

Much of these efforts currently fall to our CIAM Working Groups, and we have expanded our online conferencing abilities to facilitate progress. Below are short messages from the Chairs of our Working Groups on the specific areas they are addressing.

Over the next few days we also plan to post information about what collective management organizations and governments around the world are doing to support creators at this challenging moment, and other hopefully useful information.

Although many of us are in isolation, scattered across five continents, none of us should feel alone.

From our many countries and cultures our shared humanity and creativity unites us all, and it is my sincere belief we will find a better, more sustainable, and yes, healthier future together."

Safe wishes to all,

Eddie Schwartz
Working Group Chairs
Anna Lidell, Chair CIAM Gender Equity and Diversity Working Group
Working Group Members: Aleksandra Chmielewska, Arriën Molema, Wally Badarou
"It's a chaotic time for the arts, and for the music world in particular. Musicians' money used to come from record sales, but as the digital reality took over, these professionals needed to rely more heavily on income from live shows. Now, with the onset of a pandemic that has cancelled virtually all performances, the future is suddenly uncertain for everyone in the music industry. 

In these challenging times, the CIAM Gender Equity and Diversity Working Group intends to continue to plan for the future, because current events don't cancel reality: the need for equality in our field. We will schedule virtual meetings to discuss strategy, and do all that we can to effect change and improve the conditions for everyone contributing to the musical arts."
Arrien Molema, Chair CIAM Metadata and Technlogy Working Group
Working Group Members: Brendan Gallagher, Wally Badarou, Jörg Evers, Arriën Molema, Anna Lidell
"In these times of pandemic it is more apparent than ever that creators need to be remunerated fairly, to be able to continue to create art that keeps hope alive for so many people.

Although it is yet unclear what the impact of the Corona-virus will be on the use of streaming services like Spotify, the need for accurate and verifiable metadata is paramount.

Reliable metadata leads to transparent payments, and ensures that in the coming years of possible crisis creators will get their fair share.

The CIAM Metadata and Tech WG will therefore continue working on metadata-related issues to ensure that the best standards for metadata are met, which we believe are essential to the survival of creators all over the world."
Lorenzo Ferrero, Chair CIAM Education and Training Working Group     Working Group Members: Sam Mbende, Aleksandra Chmielewska, Jörg Evers
"Due to the recent dramatic events, CIAM had to cancel planned training initiatives around the time of the CISAC General Assembly in Mexico City, to be held  in cooperation with the Mexican society SACM, and our Latin American Partner Alliance ALCAM. 

Other CIAM members and Partner Alliances have had to cancel their seminars throughout the world. CIAM, however, is still planning an important series of events in Kenya in October. During the intervening months of online work, the group will continue to develop methods of educating music creators, not only regarding increasing awareness of their professional rights, but also in their roles as board members of collective management societies."
Marvin Dolgay, Chair Screen Composers Working Group
Working Group Members: Ashley Irwin, Jonathan David Neale, John Welsman, Micki Meuser, Hans Helewaut, Anslem Kreuzer, Luis Ivars, Greg Morrow, Loek Dikker
At our first meeting in Budapest, CIAM's Screen Composers Working Group identified the development of a commonly accepted terminology in regard to buyouts and direct licensing as our first priority. Once that is accomplished, we can then issue a set of minimum guidelines available to CIAM's creator community. We all understood that not only are buyouts a threat to our sustainable incomes as composers, but that they pose an existential threat to our global collective management system. 

Music Creators North America (MCNA) has taken the lead to create a first draft document of this terminology. We have identified four basic applicable categories of transactions and will distribute this to the entire work group for feedback shortly.

We feel this will be a valuable first step to put us all on the same page for discussions and analysis moving forward.

Be safe and best wishes to all on behalf of our working group.
Fair Trade Music International, Safwan Javed, President and Chair 
Board Members and Observers: Martine Groulx, Greg Johnston, Lorenzo Ferrero, Eddie Schwartz, Marco Foley, Rick Carnes, Marghie Evans, Charles Sanders, Wally Badarou, Luis Ivars
Members of the Fair Trade Music International (FTMI) board of directors believe it is more important than ever that we continue to identify individuals and companies that do business in a manner that is in keeping with FTM principles of fair, transparent and sustainable remuneration for everyone in the music value chain.

An FTM podcast is currently in development, which will focus on interviews and stories from international music creators and music industry experts to help songwriters and composers better understand their rights, and how to survive in these difficult times. 

In addition, the Board is hoping to present its first Fair Trade Music Award to an individual who exemplifies FTM ethical principles at the CIAM General Assembly in Nairobi in late October.
SOCIETIES 
1.    Australia: Check APRA's actions to fight COVID-19 here
2.    India: Check IPRS' actions on India TV
3.    Canada: Check SOCAN actions here. 
4.    Austria: Check AKM austromechana actions here
5.    Belgium: Check SABAM actions here
6.    Croatia: Check HDS actions here
7.    Denmark: Check KODA actions here
8.    Finland: Check TEOSTO actions here
9.    France: Check SACEM actions here
10.Germany: Check GEMA actions here and here
11.Hungary: Check ARTIJUS actions here
12.Ireland: Check IMRO actions here
13.Italy: Check SIAE actions here
14.The Netherlands: Check Buma-Stemra actions here
INTERNATIONAL ORGANISATIONS & OTHERS
1.    CISAC
2.    GESAC
4. Global Directory Of Relief Funds Available To Artists And Music Industry on Hypebot