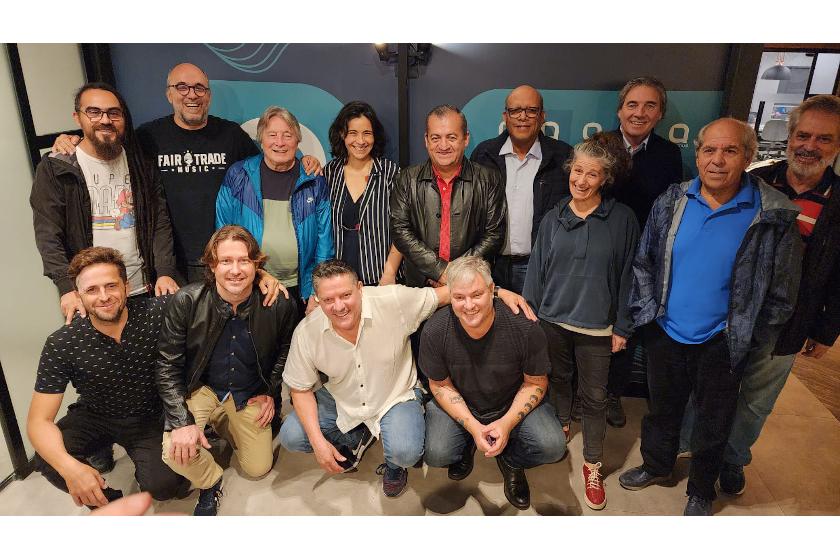 CIAM partner alliance ALCAM sets stage for 2023 activities in Latin America
ALCAM, a partnership formed by authors and composers across Latin America, is a full member alliance of CIAM. Providing a voice to creators from the region, ALCAM is comprised of nearly all countries in Latin America. The alliance recently met within the context of the CISAC Regional Latin America and Caribbean Committee on April 24th-28th. Attendees came from Argentina, Bolivia, Brazil, Chile, Costa Rica, Guatemala, Panama, Paraguay, Peru, and Uruguay.
The face-to-face meeting allowed authors and composers to plan activities for 2023. ALCAM frequently organizes training and educational activities for creators. In 2023, the focus will be on Central America, Chile, Bolivia, and Paraguay through workshops, mentorship seminars, inclusivity workshops as well as a training for school age youth conducted with the Ministry of Cultures, Arts and Heritage of Chile.
ALCAM will also strengthen social networks and the sharing information, particularly through interviews, special reports, and discussions. The alliance also is considering conducting a study on the current situation regarding gender diversity of music creators in the region.
With the improved health situation post-pandemic, ALCAM will be promoting more face-to-face meetings for creators, and is looking forward to the CIAM general assembly which will be held in Rio de Janeiro in November of this year.