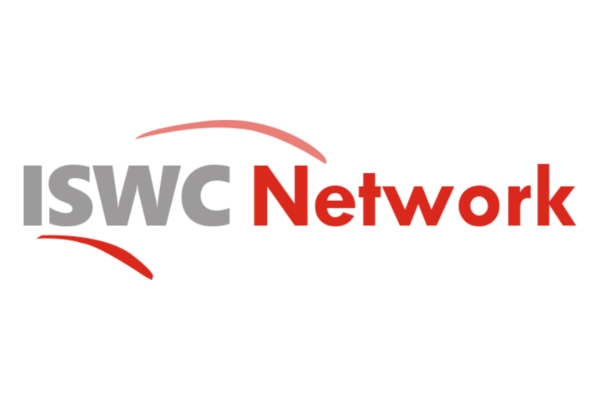 New improved music identifier will help creators in the all-important digital market
The new ISWC system comes at a time of sharply reduced income from traditional sources
Paris – 24 September 2020 – Music creators stand to benefit from new improved technology that will help track their works better and remunerate them faster in the increasingly important music streaming environment. 
A two-year project to modernise the global ISWC system, the unique code that identifies music works and helps remunerate their creators and publishers, has been completed and is officially launched today by CISAC, the International Confederation of Authors Societies. 
The new system, upgraded by CISAC for the first time in 15 years, will improve the accuracy, speed and efficiency of societies' work in tracking creators' works and paying royalties.  It will help societies and music publishers manage the trillions of data transactions generated by the growth of music streaming.
The upgrade comes at a crucial time when songwriters across the world have seen the collapse of their traditional income streams, especially live concerts and public performance.
Following a "switchover" in July, over 100 authors societies have already migrated to the new system. The development of the system, commissioned by CISAC to Spanish Point Technologies in January 2018, is supported by companies and organisations across the collective management, publishing and digital services community.
The new ISWC system will also be shortly rolled out for use by the publishing community and digital music platforms
CISAC President Björn Ulvaeus said: "The upgrade of the ISWC could not come at a more timely moment for songwriters and composers, who are now depending more than ever on digital income for their livelihoods.  ISWC is one of the most important identifiers in the music industry and I´m delighted that the upgrade is now completed and is being implemented across the sector. It will track music works better and faster and help put more money more quickly into creators' pockets. The key now is to make sure the system really does go global – it needs to be universally applied to bring the potential rewards it offers to all players".
The new ISWC system will improve the information flow between societies, publishers and platforms, helping keep pace with the explosion of music streaming. CISAC societies collections for digital music rose 27% in 2019 to €2.1 billion in 2019 and have almost tripled in the last five years, despite still accounting for only 22% of all music collections. Over the last 15 years, more than 50 million ISWC codes have been allocated to music works.
The new ISWC system brings key benefits to societies:
Greater accuracy. Codes will be assigned centrally, by CISAC, to avoid duplication and inaccuracies. The new system will end the current practice of having ISWC codes allocated by individual societies, a practice that leads to many data integrity challenges. Central assignment will guarantee that each song will get only one unique code.  
More speed. The new system dramatically reduces the time it takes to assign ISWCs. Unlike today, when assignment is often delayed by the need to complete work registration, ISWCs will be available almost instantly. The codes will then be ready for use by all partners in the commercial chain (publishers, sub-publishers, digital services) within hours of the work's release, so that a song used on Spotify, Amazon, Apple Music or others can be monetised without delay.
Increased efficiency. More remuneration for creators. The new ISWC project takes the friction out of the digital licensing process, reduces costs and brings more value. The fully functioning automated allocation system will save societies time and resources and hand more remuneration back to the creators they represent.
For the newly launched ISWC interface allowing a much more flexible and interactive use of the ISWC by societies and publishers, see https://iswcnet.cisac.org.
Gadi Oron, Director-General of CISAC, said: "At a time when creators need digital revenues more than ever before, we are launching a major upgrade to the ISWC system which will lead to massive improvements in the way music works are identified and licensed. The new system will save time and costs for all parties and most importantly, will help deliver more royalties to creators.  We are now working closely with our partners across the music sector to make sure the upgraded system is used universally across the digital music market".
For more information on the ISWC, see https://www.iswc.org
More Quotes on the ISWC Modernisation
Marcelo Castello Branco – Chair of the Board of CISAC and CEO of UBC, Brazil
"A dynamic global music industry needs, more than ever before, to be constantly monitoring, adapting and improving the tools we have to secure speedy and accurate remuneration for creators and music players around the world. It was imperative for CISAC to formalize an upgraded ISWC that soundly responds to the growing and unstoppable music streaming challenges we face today."
Harald Heker - CEO of GEMA, Germany
"The ISWC is a key standard for international data and payment exchange. To fulfil its important role, the ISWC requires a future-proof management system supporting the accuracy of data. We very much welcome the launch of the new ISWC management system and look forward to the benefits it will bring to creators and publishers."
Elizabeth Matthews – CEO of ASCAP, United States
"It is so important for all of us as collective management organizations to ensure the best possible data for our songwriters, composers and music publishers to receive accurate and fair payments as quickly and efficiently as possible. CISAC's commitment to upgrade the ISWC system that connects copyright ownership data globally is a meaningful step forward and welcome news to performing rights societies and our music creator and publisher members."
Eino-John Max -Chairperson of the CISAC Africa Regional Committee's Executive Committee (CECAF) and CEO of NASCAM, the Collective Management Organisation in Namibia.
"The new development and implementation of the ISWC to all Collective Management Organisations has come at the most perfect time. We should encourage each other to apply the right tools and maintain the professional and transparent management system to the benefit of all our members. Let us adapt to the new way of dealing with the digital system."
Guillermo Ocampo – President of LatinAutor, Uruguay
"I am very pleased to see the implementation of the new ISWC allocation system. An identifier such as the ISWC will considerably improve the payment of royalties to authors. It is very important that societies become aware of the need to adopt this identifier for their repertoire."
Dean Ormston- CEO of APRA AMCOS, Australia and New Zealand
"Our members rely on us to simplify their administration and let them focus on creating new music works. The new central ISWC system is set to bring more speed, accuracy and efficiency to tracking unique works globally, and importantly, get royalties to creators faster."
Eddie Schwartz – President - The International Council of Music Creators (CIAM)
"For those of us who make our living based on the use of our music, the new ISWC system represents a decisive step forward. In our current and growing digital reality, a song can be created and performed online to a potentially huge audience almost instantly. Reliable data that can "keep up" in this accelerated environment are essential so that songwriters can equitably share in revenues. We at CIAM look forward to doing what we can to support the earliest possible implementation of the new ISWC system."
Giseob You – Secretary General of KOMCA, Korea
"KOMCA immediately began assigning ISWCs with the new system for KOMCA works, following its launch in July 2020. Its new ability to accept and process non-roman characters as well as to allow central and real-time assignment has provided enhanced accuracy and speed in work. I believe the new system will certainly contribute greatly to KOMCA's collection and distribution."
Alex Batterbee - Senior Director, Global Administration, Sony/ATV Music Publishing
"The new ISWC system will lead to significantly faster creation of codes and increased sharing of codes between the different stakeholders. That is good for creators and good for the whole digital market."
Victoria Campoamor -  Sr Director Licensing, Spotify
"We applaud CISAC's much-needed and long-awaited modernization of ISWC. We hope to see dissemination of this very important work identifier across the whole ecosystem, including labels and licensees, so that royalties can reach songwriters in a faster, more efficient and more accurate way."
Donal Cullen - CEO of Spanish Point, Ireland
"We are proud that CISAC has chosen Spanish Point and our Matching Engine software as the foundation of the new ISWC system. Our Matching Engine uses the latest cloud and AI technology to help creators worldwide get paid quicker and with great accuracy."  
Jeff King- Chair of Digital Data Exchange (DDEX) and, Chief Operating and Corporate Development Officer of SOCAN, Canada
"The ISWC is one of the key identifier terms for musical works within the DDEX standards, and these improvements should speed the flow of information about a registered work's writers and publishing information throughout the global digital ecosystem."