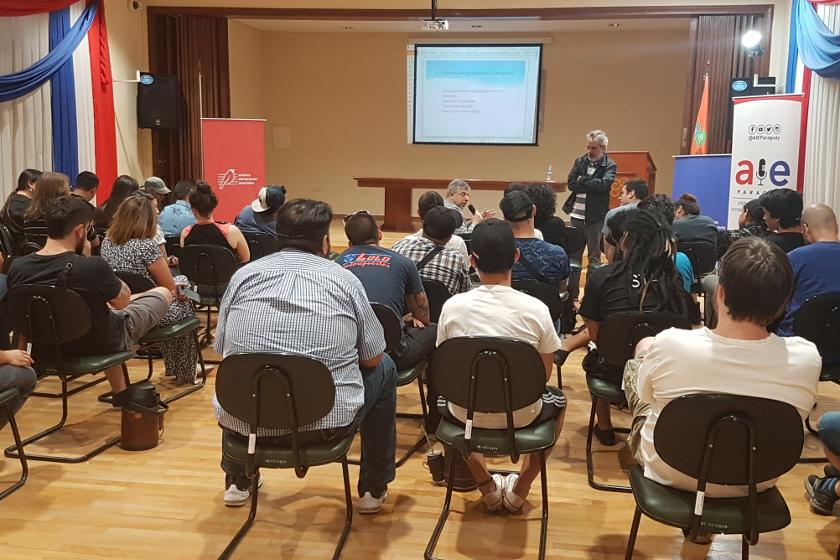 ALCAM starts new music creator training programme with session in Paraguay
In Asunción, Paraguay, the Latin America CIAM continental alliance, ALCAM, recently held its first music creator training seminar. Organised with the help of the country's collective management society, Autores Paraguayos Asociados (APA), more than 50 composers and music creators attended to learn about production, creating projects and copyright for music. This was the first of a series of sessions that will continue in 2019 throughout Paraguay and Bolivia.
Through educational efforts such as these training seminars, ALCAM is actively helping music creators across Latin America better understand how to pursue a career in music as well as their rights. In Asunción, ALCAM member and UBC Director Geraldo Vianna spoke about production with his knowledge as a music producer. UBC lawyer and CISAC Latin American Regional Legal Committee member Sydney Sanches detailed copyright and the rights of creators. Barbara Nash helped better understand project creation.