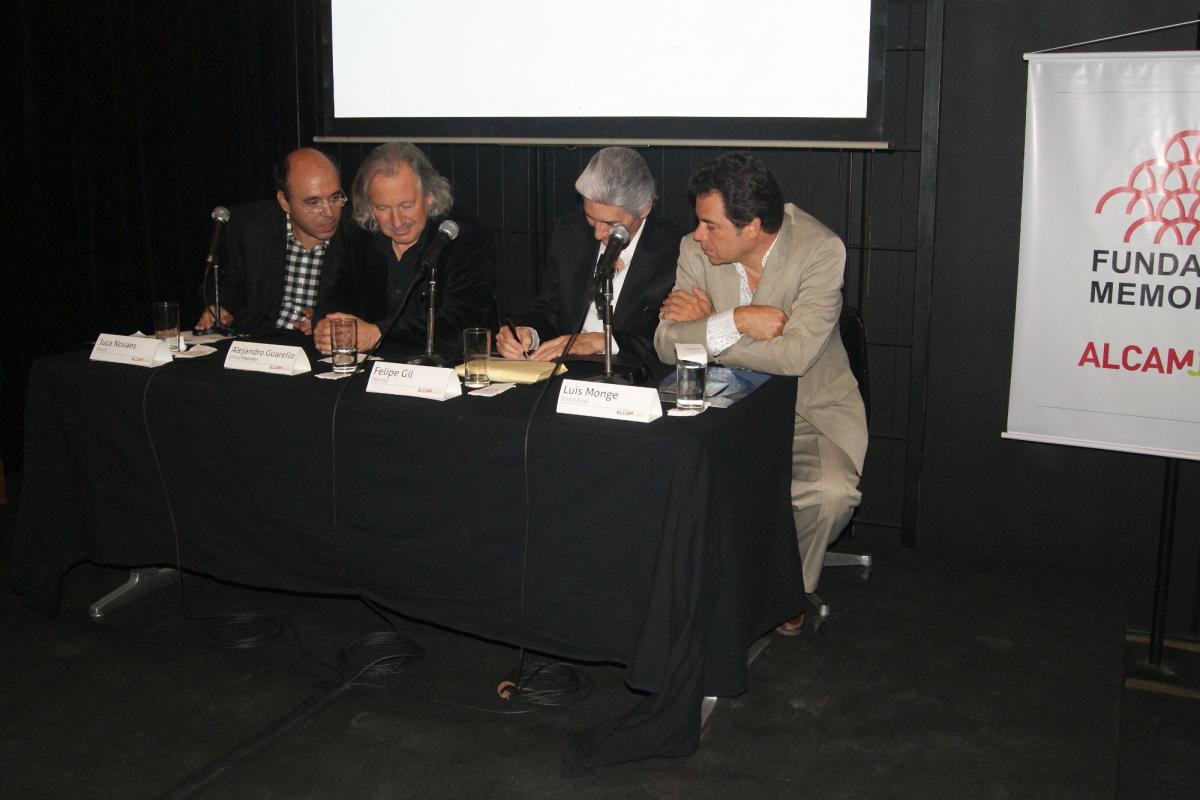 Primera junta directiva de Alcam de izquierda a derecha: Juca Novaes (Brasil); Alejandro Guarello (Chile), Felipe Gil (México) y Luis Monge (Costa Rica).
ALCAM celebrates 10-year anniversary of advancing rights and supporting music creators across Latin America
The Alliance of Latin American Composers & Authors (ALCAM) is celebrating its 10th anniversary this August. For the past decade, the CIAM partner alliance has established itself as the leading alliance for educating and defending music creators across Latin America through lobbying, workshops and seminars.
Created to defend Latin American music creators and inspired by ECSA in Europe and PACSA in Africa, ALCAM was launched on August 25th, 2012 in São Paulo. ALCAM's main objectives include:
To ensure that the rights of Latin American authors and composers are respected.

To establish links with intellectual property rights management societies and organisations to create associations, obtain resources and carry out joint projects.

To promote recognition of the creative work of Latin American authors and creators.

To generate a space to meet, share information and exchange ideas to benefit Latin American composers and authors.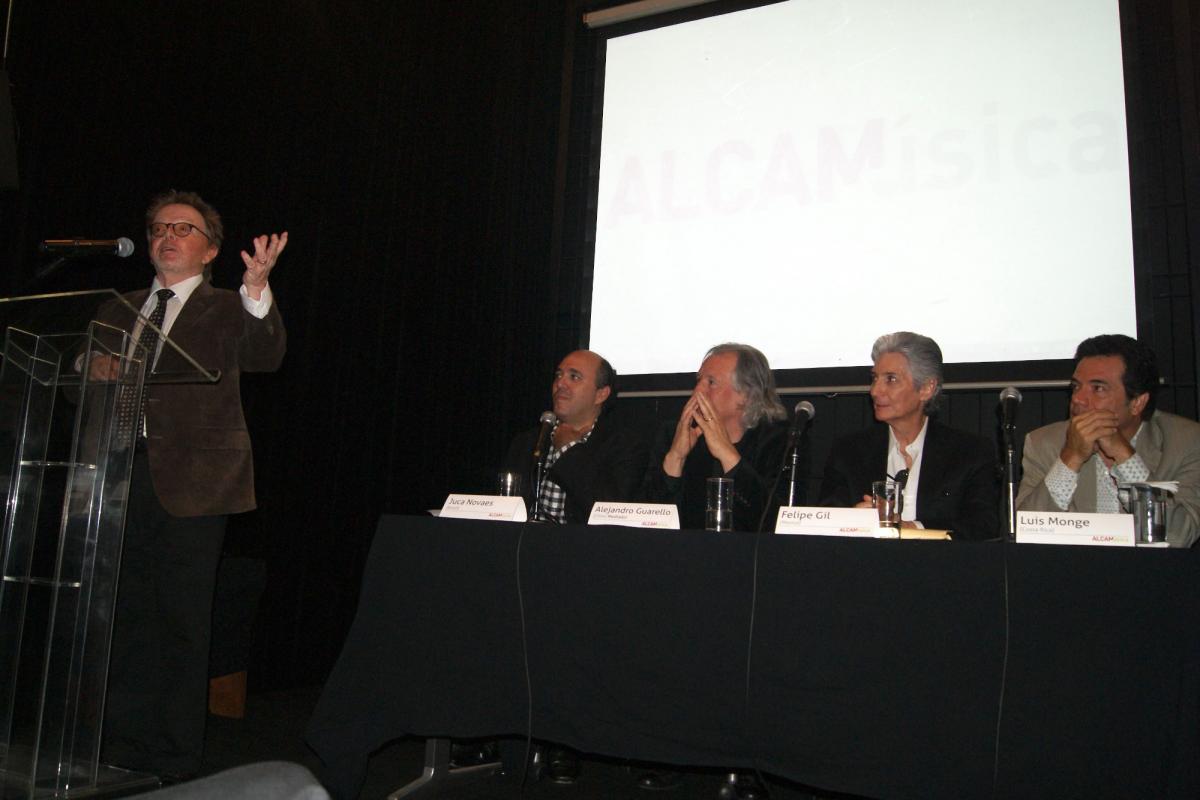 Paul Williams en la fundación de Alcam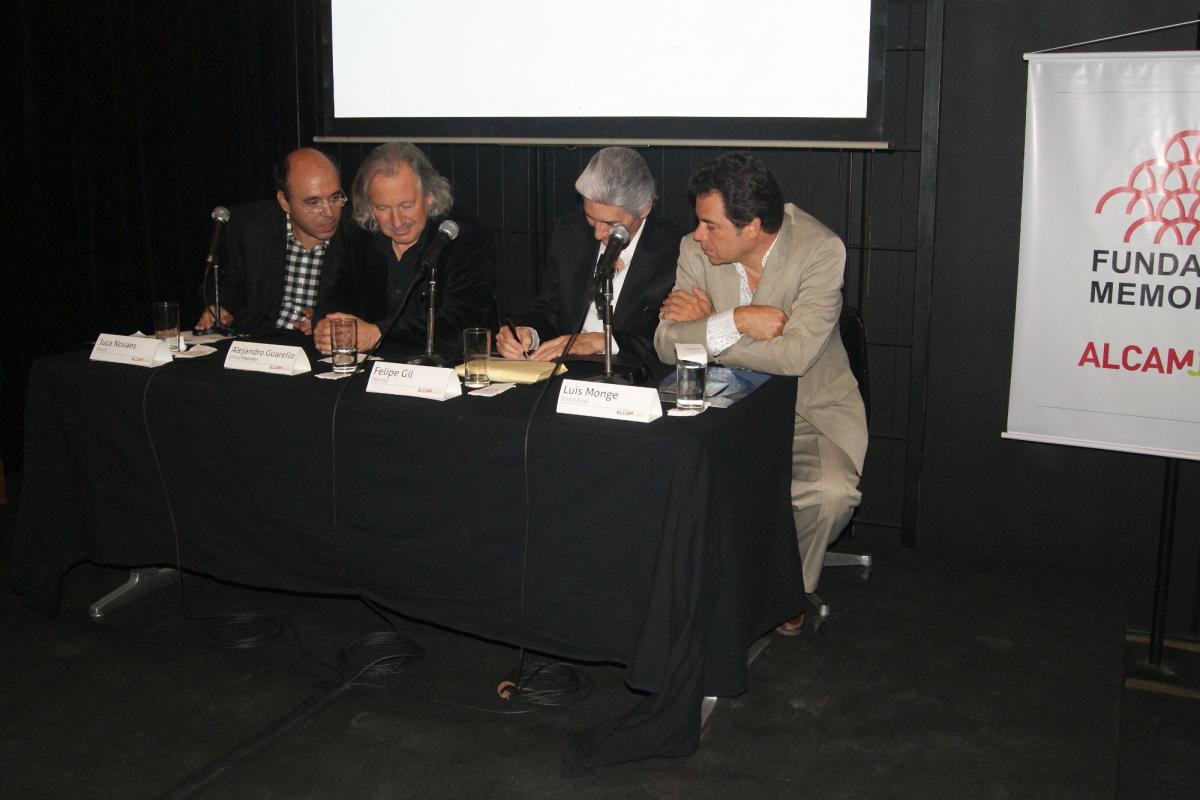 Primera junta directiva de Alcam de izquierda a derecha: Juca Novaes (Brasil); Alejandro Guarello (Chile), Felipe Gil (México) y Luis Monge (Costa Rica).
Lobbying for creators and authors has been at the heart of ALCAM. Since 2012, it has intervened to stand up for creators' copyright through lobbying in several instances, including in Brazil (2012), Peru (2014), Bolivia (2015) and Ecuador (2016). These countries threatened to pass laws that would have violated the rights of creators, often through trying to adopt harmful exceptions or relax rules that would have eroded essential intellectual property protections for authors and their remuneration.
Most recently, ALCAM came to the support of creators and authors in Chile in early 2022. ALCAM and CIAM mobilised creators to speak with Parliamentarians and protest a portion of Chilean constitutional reform that would have negatively impacted their rights and remuneration.
In addition to lobbying, ALCAM established numerous training workshops and seminars for emerging and young Latin American composers and musicians. These events often occurred far from major regional cities, providing unique opportunities for creators in cities such as Cochabamba and Oruro in Bolivia, Guayaquil in Ecuador, Tamarindo in Costa Rica and Calí in Colombia.
These seminars and workshops introduce copyright and its protections as well as treat artistic issues such as creating musical works and music production. ALCAM helps creators by advising on the protection of works, signing contracts and issues concerning digital (e.g., monetisation, aggregator usage, and digital codes). The alliance also has and continues to help for live performances, including adding modules on concert stage design, body language, and audio for live performances. Each of ALCAM's educational events have been localised to the needs of the region's creators.  
ALCAM has been essential in extending the principles of Fair Trade Music International to Latin America. It localised Fair Trade Music's rules to the region. It led to the recognition that working relationships among Latin American artists are less rigid than those in North America. The large percentage of independent productions in Latin America also were taken into account in adapting the original Fair Trade Music rules.
The past ten years has seen ALCAM create a growing community of artists across ALCAM member countries online through social media. These social networks have allowed artists and creators to interact, communicate and strategize with one another. Publicising creative works from the region, valuing the local heritage of its creators, and creating playlists have helped spread the cultural wealth of Latin American music creators and authors through these networks.
Looking forward, ALCAM is building upon the past decade of achievements and activities to create an ALCAM digital library. It will allow creators to access content, including manuals and information relevant to their careers, whenever and wherever they need it.
Latin America is globally recognised as a culturally rich and diverse region. With its 10th anniversary, ALCAM celebrates being the unified voice of music creators across twelve Latin American countries with plans to bring its activities to Central American countries over the next ten years.