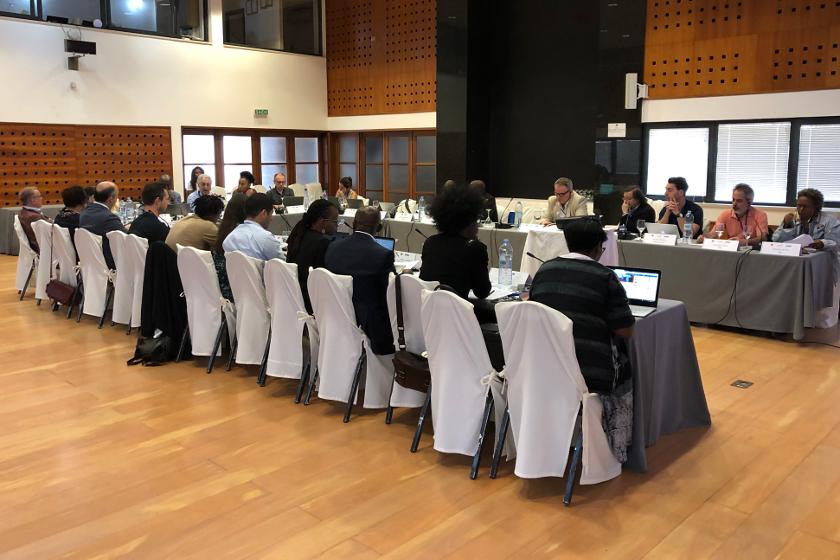 Foundations for increased cooperation established at joint CIAM and CISAC African Committee meeting
On January 28th, the International Council of Music Creators (CIAM) met in Praia with CISAC's Regional African Committee Executive Committee (CECAF) in order to establish common ground and goals for cooperation. CISAC's Regional African Committee is a representative group of collective management organisations from across the continent. It sets the overall strategy for developing collective management and protecting the rights of creators in Africa.
CIAM, PACSA, APASER, and CISAC's Regional African Committee Executive Committee hold a joint meeting to coordinate efforts on the continent. Photo ©: CISAC
Comprised of music creators from across the globe, CIAM's Executive Committee learned about the challenges and opportunities in the copyright landscape in Africa. CECAF was informed about the CIAM African alliance PACSA as well as its recent activities and PACSA's Copyright Ambassador programme. The Ambassador Programme identifies creators who serve as advocates for rights and copyright protections in the region. The meeting gave attendees the opportunity to identify areas where CIAM, PACSA and the Copyright Ambassadors can coordinate and support activities across the continent, as well as areas where CECAF can include CIAM in their strategy to develop and increase the success of African music creators and their collective management societies.