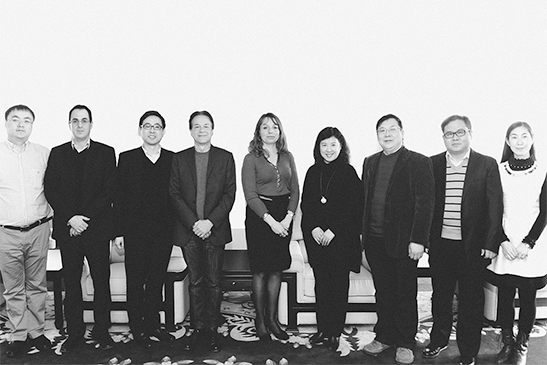 CIAM Visits the Chinese Confederation of Creators (CFLAC) in Beijing
In addition to the on-going Fair Trade Music project, CIAM is also continuing to extend its global representation with special effort being placed in the Asia Pacific region.
At a recent opening ceremony event in China in January 2014, CIAM visited Beijing and took the opportunity to meet local creators, government representatives and collective management society executives. Clearly this region is extremely diverse in terms of art, economic growth and importantly, the effectiveness of copyright legislation. However, CIAM believes that the interests of creators are the same all over the world, especially with the continuing globalisation that all areas of the music industry are experiencing.
Currently CIAM does not have an alliance partner in Asia Pacific but this is very high on the council's list of priorities for the future.