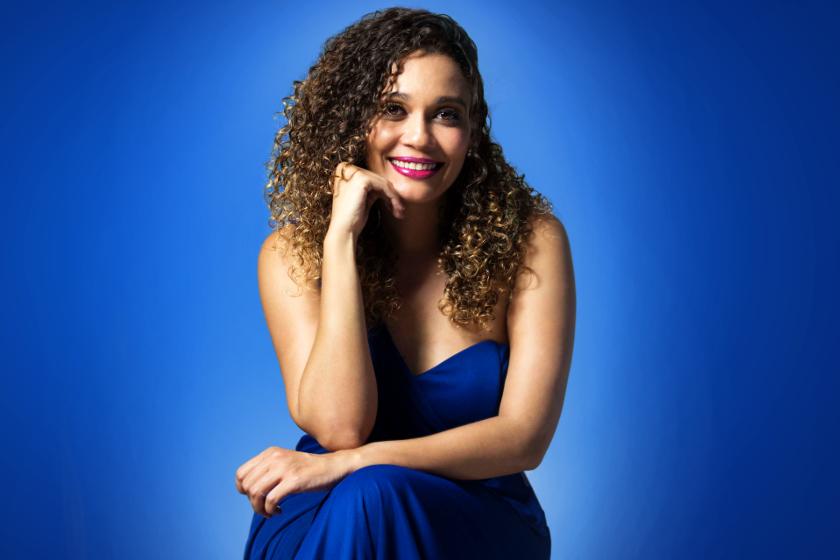 CIAM to boost music creators in Africa with workshops and meetings in Cape Verde
The International Council of Music Creators (CIAM) lands in Cape Verde for days of workshops and meetings from January 24thto 28th. Designed to support local music creators, CIAM and its African alliance PACSA are coming to support the Cape Verdean Society of Music (SCM). Established only in the past few years by renowned creators, authors and musicians, including singer-songwriter and CEO Solange Cesarovna, the collective management organisation has successfully been started from scratch to generate collections in a part of the world that previously did not register any collections for music creators.
Approximately 100 local musicians, composers, songwriters and other music creators are expected to attend two days of workshops. These seminars and presentations are designed to educate and improve the understanding and professional careers of musicians in the country. The two days will particularly focus on introducing local artists to copyright and collective management, as well as how CIAM and PACSA work to protect the rights and promote the cultural aspirations of music creators.
With the participation of leading music creators from all over the globe comprising CIAM's Executive Committee, local artists will have the opportunity to learn about how to reach audiences, build a career, the importance of quality recordings, Fair Trade Music and much more.
Following the workshops, CIAM will be holding its Executive Committee meeting as well as a joint meeting with the International Confederation of Societies of Authors and Composers' (CISAC) Regional African Committee Executive Committee. The joint meeting will be one of the first opportunities for the two committees to unite in order to increase education, copyright awareness and discover ways to improve the livelihoods of music creators in Africa. CISAC's African Copyright Ambassadors will also be joining some of the meetings for the first time.
CIAM President Eddie Schwartz said: "We are very excited to come to Africa in support of our brother and sister creators, SCM, and collective management. Solidarity and support across the globe are essential to the work we do, and CIAM is here to show how important Africa is in those efforts." 
PACSA President Sam Mbende said: "PACSA is always delighted to support African creators in understanding their rights and working hand in hand with CIAM to encourage and support SCM fits in that perspective. The creators, mostly young, if they are well trained, will give cause for hope to the future of copyright in its entirety. We are grateful for the support from our CIAM family. Together we are strong!"
SCM CEO Solange Cesarovna said: "CIAM's official mission and training workshop in Cape Verde confirms that our country is living the best moment in its history concerning the defence and protection of Cabo Verdean musicians and creators' copyright. For us, this is a landmark moment that honours us immensely, and that will boost the level of knowledge and awareness that our musicians and creators must have of their copyrights and opportunities to build a successful career. We are extremely grateful to CIAM for this opportunity."