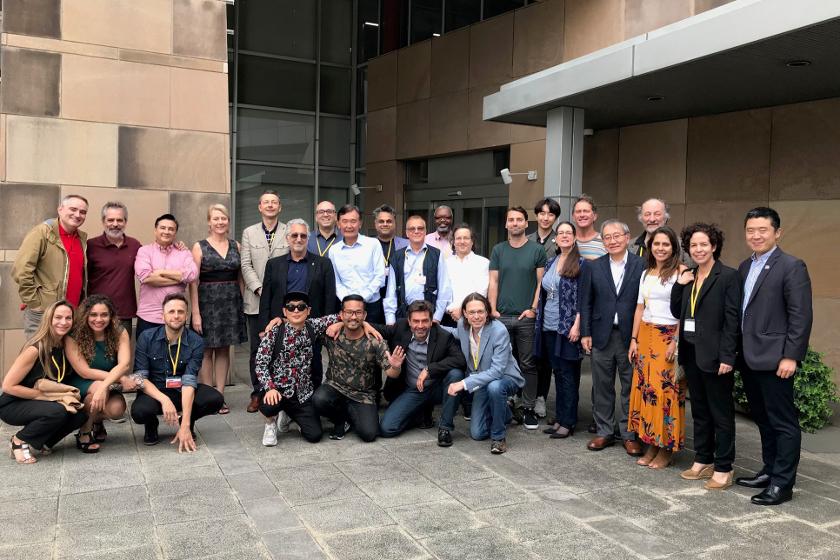 CIAM expands footprint in Asia-Pacific with workshop and Executive Committee meeting in Japan
The International Council of Music Creators (CIAM) landed in Japan May 29th-June 1st for a series of meetings and a workshop focused on creators across Asia-Pacific.
On May 29th, CIAM joined with JASRAC for an educational workshop for songwriters, composers and music creators. Over 60 Japanese music creators attended in order to learn about major issues around the globe from members of CIAM's Executive Committee. Creators learned about significant copyright reforms in Europe, which seeks to hold digital platforms responsible for remunerating fairly, and increase transparency. They also learned about the Music Modernization Act and the Mechanical Licensing Collective in the United States. The importance of metadata, which is also one of CIAM's working groups, was detailed.
CIAM and JASRAC held a workshop for music creators in Tokyo. Photo ©: CISAC
Following the workshop, CIAM's Executive Committee held a two-day meeting focused on furthering CIAM 3.1 goals of increased education and advocacy efforts, as well as reinforcing the Asia-Pacific Music Creators Alliance (APMA). The council is currently undergoing new efforts to increase equity among music creators as well as the council itself. #CIAMequity videos and efforts to improve representation among its Executive Committee and attending members are underway alongside increased activities to engage and include the next generation of music creators.
CIAM's Executive Committee meets in Tokyo to review activities to improve gender equity and diversity as well as 3.1 objectives. Photo ©: CISAC
CIAM's regional alliance APMA provided an update on their activities. The alliance is in the process of conducting a survey on buy-out practices in the region. It is also campaigning to protect and help creators by making it possible to have their rights returned. APMA is involving young creators, and working towards improving gender equity and diversity through workshops and seminars. APMA will hold its next General Assembly in Macau in November 2019.