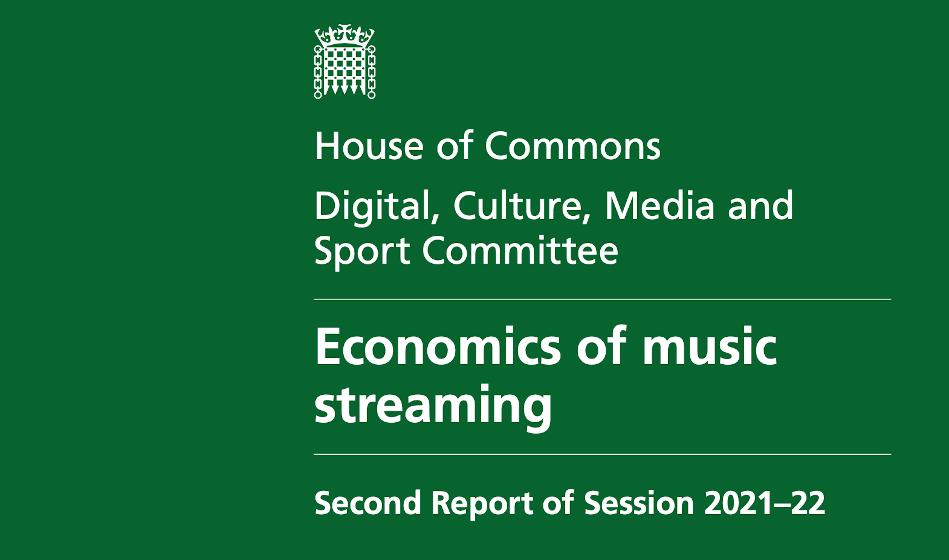 Game-changing UK Government Report Reveals Inequalities and Broken Music Streaming Model
The UK government has released its report on the music streaming industry. Published by the House of Commons Digital, Culture, Media and Sport Committee, the report exposes significant problems with the music streaming model while calling on its modernisation.
Launched in October 2020, the investigation has concluded that "even successful, critically acclaimed artists have found that they cannot live off their streaming revenue." These inequalities were exacerbated by the pandemic.
According to International Council of Music Creators (CIAM) President Eddie Schwartz, "We applaud this sweeping and insightful report, and congratulate our friends and colleagues in the UK, and in particular the Ivors Academy, for the important work they have done in bringing these critical issues to the fore." 
The following four reasons were cited as evidence that the music streaming model is not working:
Artists are "seeing pitiful returns" from streaming

An imbalance exists in pay between song and record rightsholders

Only three vertically integrated music companies control the majority of the market (75% of the market)

A value gap between tech companies and music creators exists due to 'safe harbour' exemptions
The government report has made the following recommendations:
Enact legislation providing all music creators with equitable remuneration for streaming income

Revenue parity for songwriters and composers with master recording rights holders, and explore other ways to support emerging talent

Encourage the Competition and Markets Authority to execute a full economic impact market study on the dominance of the major music companies

Playlisting should adhere to a code of practice from the Advertising Standards Authority to improve transparency and ethics

Introduce effective obligations to normalise licensing arrangements for user-generated content hosting services.
The House of Commons report can be read in its entirety here.