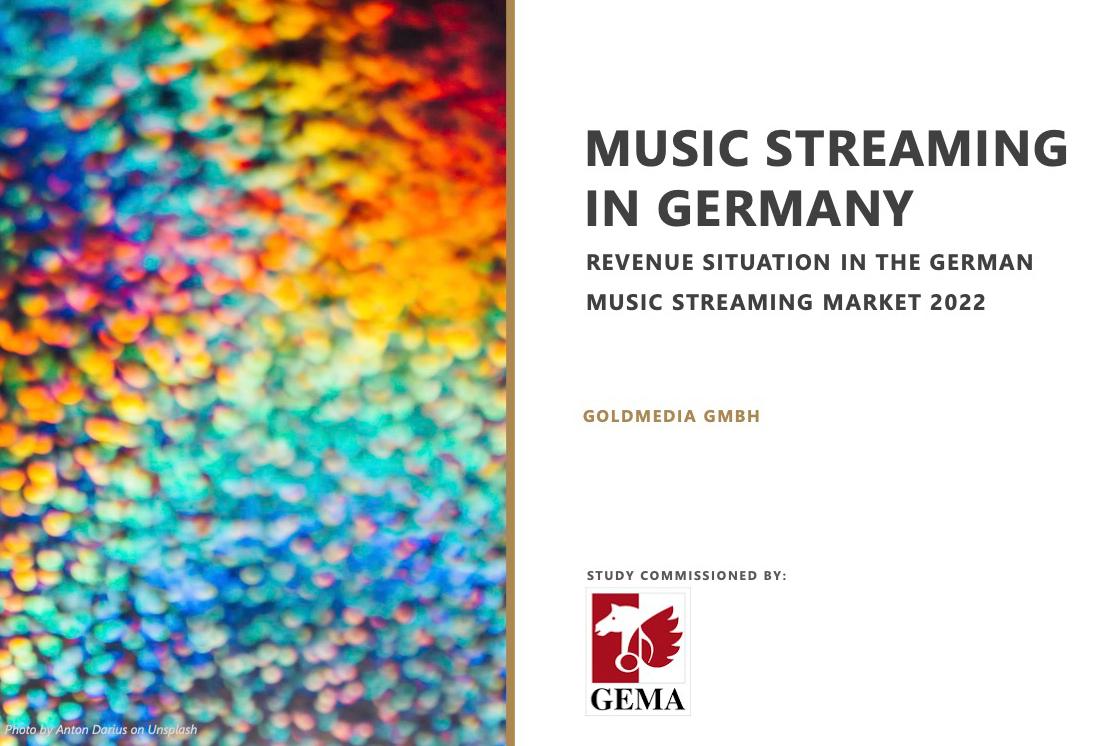 First study of German music streaming market now available
The first comprehensive study examining who earns income from streaming and how much reaches music creators in Germany has been released by GEMA, the German collective management organisation. Conducted by Goldmedia, the consulting and research group, the study is based on market data, industry expert interviews and online survey responses from GEMA members.
GEMA CEO Dr Harald Heker stated: "We wanted to create an empirical base with this study which finally enables a fact-based debate regarding the challenges on the music streaming market".
The study determined that a combined total 22.4% of net proceeds are received by artists, songwriters and composers, significantly less than streaming services (30%) and labels (42.4%). The study reveals the need to readjust this imbalance in distributing revenues from streaming.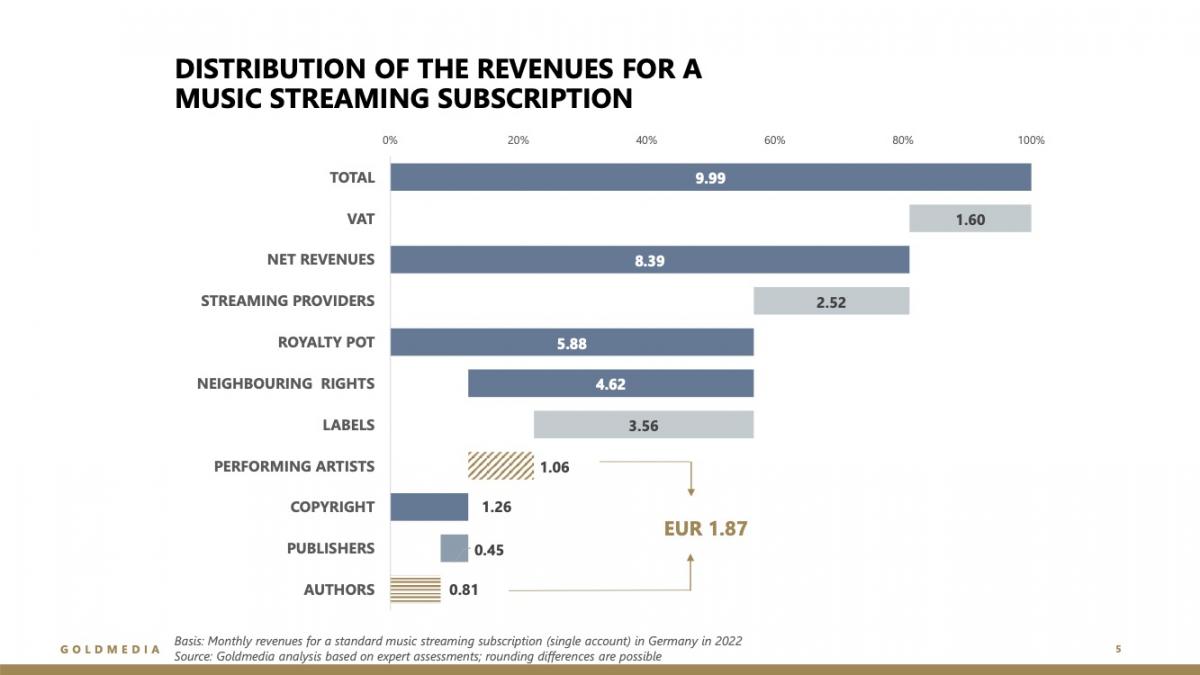 The study also examines other impactful aspects of streaming services including:
The lack of transparency among services regarding curated playlist creation and algorithm-based music recommendations

Imbalances regarding equal opportunities and diversity between older, commercially successful music and new works and niche musical works.
Read the study and download the key findings here.
Read GEMA's press release here.