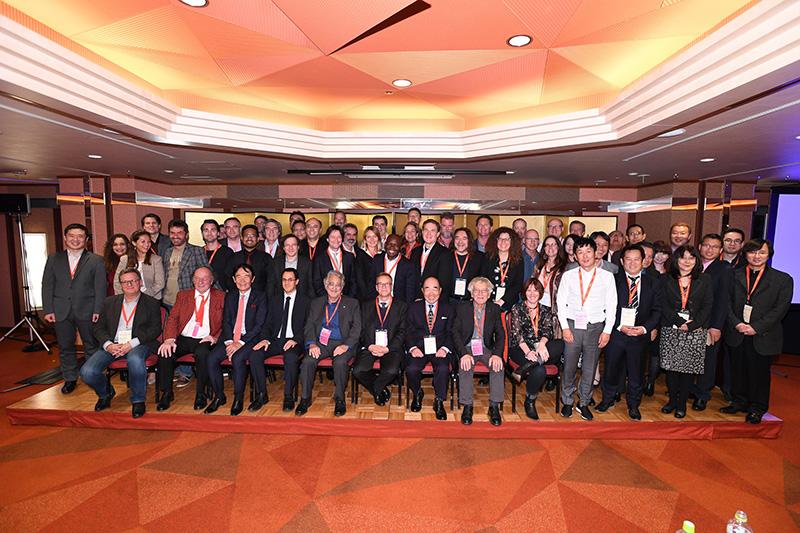 CIAM General Assembly Elects New President and Executive Committee
At its recent annual congress in Tokyo, the International Council of Music Creators held elections for both its presidency and the members of its executive committee.
The new CIAM president is Canadian songwriter, Eddie Schwartz (pictured). He is best known for writing such classic hit songs as "Hit Me With Your Best Shot" recorded by Pat Benatar, "Don't Shed A Tear" by Paul Carrack, and "The Doctor" by the Doobie Brothers, as well as some two hundred songs recorded and performed by artists such as Joe Cocker, Carly Simon, Robert Palmer, America, Jeffrey Osborne, Donna Summer, Rita Coolidge, Martina McBride, Rascal Flatts and Mountain – among others. As a record producer, he has enjoyed success with numerous projects, including the Doobie Brothers' "Cycles" album, Paul Carrack's "Groove Approved", Rita Coolidge's "Fire Me Back", as well as a his own recordings as an artist. His worldwide physical sales are currently well in excess of 65 million units. With roots in both the US and Canada, Eddie has won numerous music industry awards including multiple JUNO, BMI, and SOCAN awards, and PROCAN's prestigious Harold Moon award. Eddie has served as President of the Songwriters Association of Canada, Co-Chair of Music Creators North America, Chair of Fair Trade Music International, Vice President of the International Council of Authors of Music, and was elected to six consecutive terms on the SOCAN board and Executive Committee before moving to Nashville in 1997, where he graduated from the renown Leadership Music program in 2000. In late 2012 Eddie was appointed a Member of the Order of Canada. Renown Italian composer Lorenzo Ferrero was appointed honourary President of CIAM in recognition of his huge contribution, both as an executive committee member from 2009 and as the former president from 2011. The new executive committee of CIAM is made up of:
Jôrg Evers – Composer, Germany
Brendan Gallagher – Songwriter, Australia
Ivan Garcia Pelayo – Composer, Spain
Stan Meissner – Songwriter, Canada
Arriën Molema – Songwriter, The Netherlands
Jean Marie Moreau – Songwriter, France
Tomislav Saban – Composer, Croatia
Alex Shapiro – Composer, United States
The representatives for CIAM's international alliances are as follows:
Additionally, the European Composer and Songwriter Alliance (
ECSA
) remains an observer to the CIAM executive committee. Our congratulations to all new and returning electees.
gallery
---
[us_gallery ids="1108,1109,1110,1111,1112,1113,1114,1115" columns="2" orderby="rand" indents="1" img_size="full"]
---
All images © Takamitsu Wada