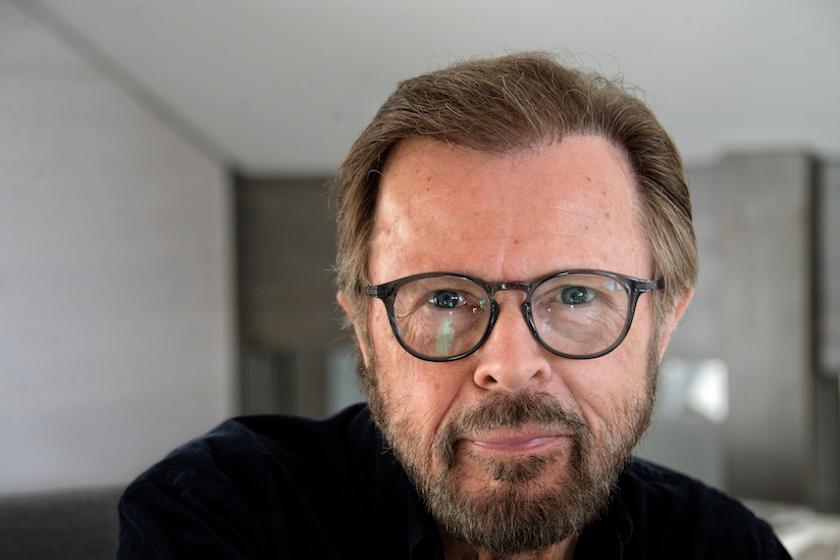 Improved metadata, unclaimed royalties and post-pandemic strategies: "change is in the air" at 2021 CIAM General Assembly
Held on November 3rd, 2021, the first ever online CIAM General Assembly focused on the work CIAM and its Partner Alliances have accomplished on behalf of music creators and rights holders during the global pandemic, and offered proposals of where music creators will be going from here.
The damage done by the Covid-19 pandemic has left music creators reeling and adjusting to the new reality so many face. The postponement and cancellations of live performances contributed to a €1.2 billion decline in total global music collections, leading to a 10.7% overall drop in 2020, according to the 2021 CISAC Global Collections Report. The CIAM General Assembly  discussed the ramifications of this decline and the way forward for music creators.
CIAM President Eddie Schwartz and CISAC Director General Gadi Oron highlighted the concrete actions within CIAM and CISAC taken in response to the pandemic, and how some societies' increased digital collections. 
This year's keynote speaker was CISAC President and ABBA co-founder, Björn Ulvaeus. He highlighted the essential link between the importance of copyright and the ability for creators to have a career, emphasising "Everything we achieved with ABBA was founded on copyright."
Björn also underlined the value of the collective management system  and "its founding principles of nurturing creators, solidarity and the collective good." He reminded music creators that "collective management is as relevant today as anytime in its long history. It has a vital place in our music sector."
Björn urged creators to lobby for their rights at an international level. He praised CIAM for its work in unifying the creative community globally, and for its valuable role in partnership with CISAC, as the voice of creators globally.
The 2021 CISAC Global Collections Report was presented by CISAC Director of Communications Adrian Strain. Looking beyond the impact of Covid in 2020/21, a market impact study within the Report points to a strong recovery that is anticipated from 2022. Digital collections have  sharply increased but still represent only 29% of all music income. Live streaming saw dramatic growth but for music creators the increased consumption has not been matched by monetisation.
The General Assembly also heard from Graham Davies of the Ivors Academy who spoke on their research into creators earnings, data and on the Credits Due initiative. Working in collaboration with CIAM, the UK Musicians Union, and other music associations globally, the Ivors Academy was instrumental in the findings of the UK Parliamentary DCMS Committee enquiry into the streaming economy, arguing  that streaming needs to be reset due to poor royalty rates and valuation of songs and compositions relative to recordings. Following up on the conclusions of the enquiry, the UK government has asked for an investigation by the competition authority CMA. Further research has been undertaken by the UK Intellectual Property Office to examine changing creators' earnings as a result of digital usage.
The Credits Due initiative calls upon music industry stakeholders to pledge support for all future recordings to include the relevant song metadata. CIAM and CISAC fully support and have partnered with this initiative.
Davies drew attention to findings that over £500 million per year of streaming royalties are not paid to right music creators and rightsholders due to a huge data gap failing to link songwriters to their works.
The CIAM partner alliances, APMA, PACSA, MCNA, ALCAM and ECSA, provided updates to their activities. Yoon Myung-sun, APMA Acting Chair, listed the new APMA Executive Committee members, which now is the largest music creators alliance in the Asia-Pacific region with 21 countries participating.  APMA also detailed the legal situations in Vietnam and India as well as continued activities to raise awareness about copyright buyouts. APMA has a new website: musiccreatorsap.org
The African alliance, PACSA, could not hold its 10th anniversary this year due to Covid and related issues. It is now working with the African Music Academy to strengthen their activity and presence. The Academy will be using new technologies to overcome current limitations on communications and travel, to reinforce lobbying, as well as to deliver the first African Music Awards.
The North American alliance, MCNA is working on efforts to update copyright in Canada from life+50 years to life+70 years as the term of protection. In the United States, MCNA's activities is identify the $424 million unmatched royalties held by the Mechanical Licensing Collective (MLC). This has been helped by extending to 5 years from 2 the time period for the MLC to allow these unmatched royalties to be claimed. MCNA has also been active in lobbying for cost of living increases for mechanical royalties rate of physical recordings and downloads.
ALCAM, representing creators across Latin America, has increased their communications in the region, seeing social media rise by 20%. Through these efforts, ALCAM has increased its visibility, employing it to preserve Latin America's cultural heritage, train creators and provide interviews with local talent and master creators. The alliance has held training seminars in small towns in Chile and has seminars upcoming in Bolivia, Paraguay and Panama. Working with the Ministry of Culture, Arts and Heritage of Chile, ALCAM has organised on a youth training program.
In Europe, ECSA has been involved in monitoring the implementation of the EU Copyright Directive. The alliance is also involved in efforts to strengthen and rebuild the creative industries in Europe by advocating supportive measures to the European Parliament. At the end of 2020, ECSA held a roundtable on music streaming at Eurosonic. It released a position paper on music streaming and its impact on composers and songwriters. ECSA also published a report on how Europe can prevent buyout contracts with a focus on audiovisual composers.