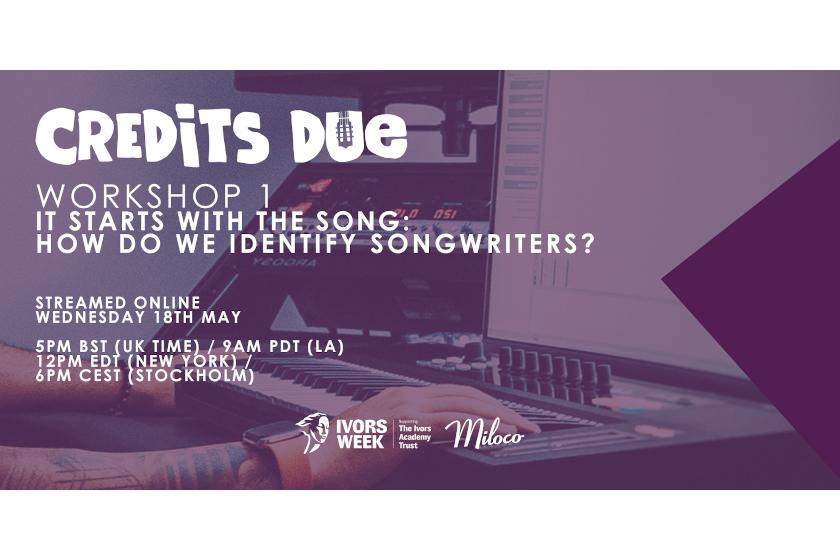 Credits Due – It starts with the song: how do we identify songwriters?
Kicking off the Credits Due series of workshops exploring the journey of a song from making magic in the studio (or via remote Zoom sessions!) to getting paid in this Ivors Week special. This follows on from the launch of Credits Due by ABBA's Bjorn Ulvaeus at the 2021 Ivor Novello Awards.  
The first Credits Due workshop is all about the first step in the process and lifecycle of a music career — Songwriting. This online interactive workshop will be led by Fiona Bevan (Ed Sheeran, Lewis Capaldi, Kylie, One Direction, Backstreet Boys, Shawn Mendes).
We'll understand what songwriters at any stage in their journey will need to know on understanding song metadata and the fundamentals of getting paid. 
Do you know what an ISWC is? Do you know what an IPI is? Do you know what an "identifier" is? Join us and learn.