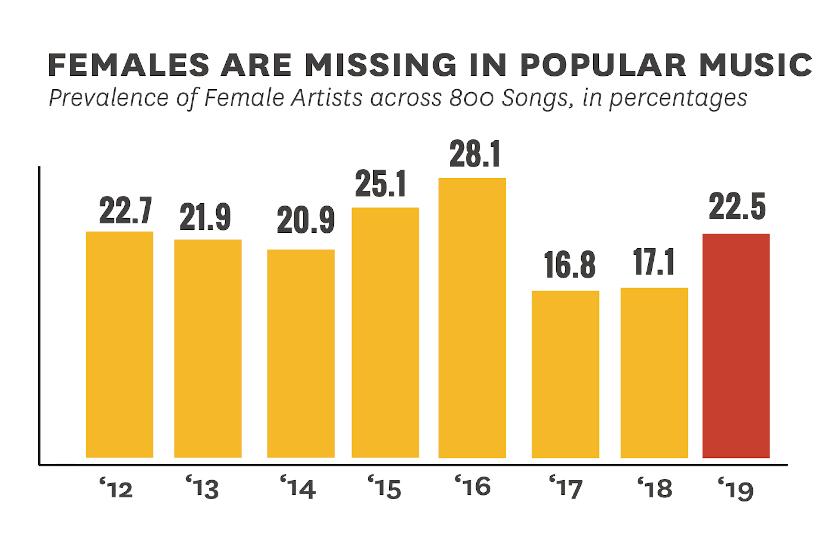 Gender equity in music across 2012-2019 popular songs examined in new study
Gender equity in the music industry is an ongoing problem. A new study from USC Annenberg and Spotify explores gender and race/ethnicity of artists, songwriters and producers across 800 songs from 2012-2019.
See just how much work there is yet to do in the full report from the Annenberg Inclusion Initiative today.