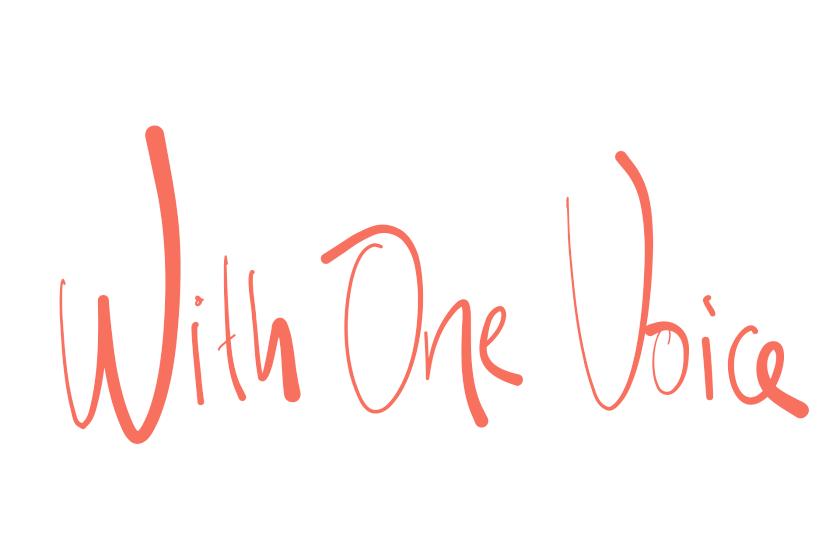 With One Voice - September 2021
Welcome to the International Council of Music Creators (CIAM)'s newsletter. In this edition, we explore the fact that millions are being left on the table for music creators to collect, the new phenomena of NFTs, the subject of music buy-outs, and updates from our regional partner Asia-Pacific Music Alliance.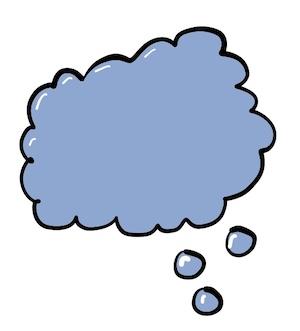 Millions Left On The Table
Physical sales and downloads:
Why they still matter to Music Creators
How important are the sales of CDs, vinyl records and downloads to artists, songwriters, composers and record labels? This question has become a hot topic recently in regard to mechanical royalty rates for CDs, vinyl records and downloads in the world's largest music market, the US, where the rate for the next 5 years is currently being decided. Some music industry groups maintain that the revenues from these uses of music are no longer significant for creators, and therefore freezing the mechanical rate at the 9.1 cents US per sale or download for the next five years is ok. That is where the rate has been since January 1st, 2006.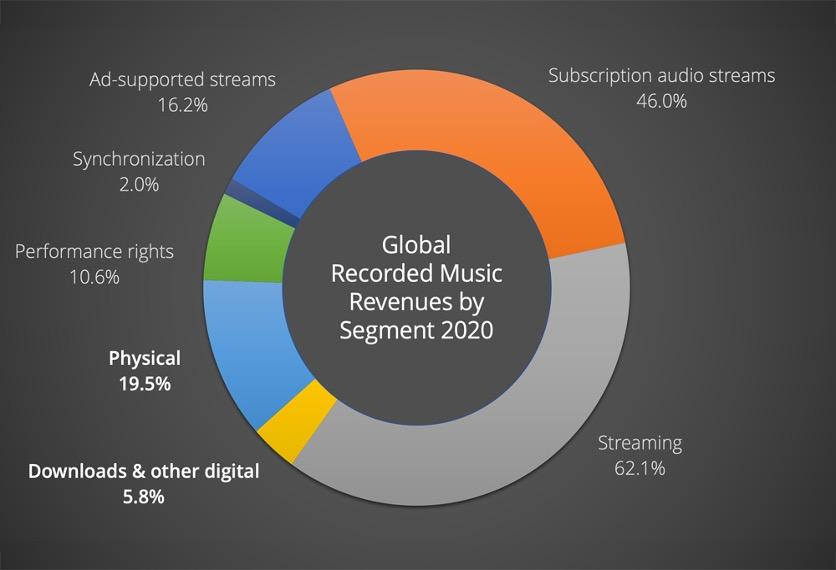 But the 2021 report on global recorded music revenues from IFPI, the organization representing recording labels internationally, paints a very different picture (please see above). The report shows that CDs, vinyl and downloads combined, still make up over 25% of total revenues, a significant share in absolute terms, and vital to the sustainability of many music creators.
Worth noting – a single physical sale can earn a creator the same as hundreds, or even thousands of digital streams. 
 
A coalition of music creator groups, including the MCNA and Fair Trade Music are currently advocating for an equitable increase in mechanical rates to at least reflect the rise in the cost of living over the last fourteen years, and to do so going forward for the proposed multi-year term.
 
For more information, please read the MCNA letter on frozen mechanicals or download the IFPI report.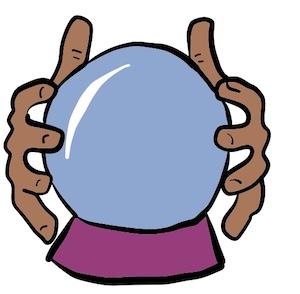 The Invisible Souvenir – NFTs
Back in the summer of '69, your parents were made immortal by a local painter with the memory now hanging on the wall. Today you would say 'let me photograph you in this light, in case it's the last time' and this photo would be replicated a million times online. But none of the photos has the quality of scarcity like your parents' memory, where you can still feel the structure of the ink on the paper. What's the value of a photo replicated indefinitely? 
 
Blockchain technology tries to create digital scarcity with the three most hyped letters the last half year: NFT – non fungible tokens.
 
Grimes sold music NFTs worth $6 million! It's real, it's a thing, but what is it? NFTs can be everything from tweets, videos, GIFs, music, pictures, codes… the list is only limited by your imagination. 
 
A Warhol piece of art, Machine Made, created on a floppy disk, was sold for over $3 million, but several experts say the quality of the picture is too high for a floppy disk and can't possibly be the original? So how do we validate the originality or make sure that the seller is actually the owner of the piece? Issues like these make many people wonder if we are witnessing a NFT bubble which was about to burst. 
 
NFTs are only valuable if we believe them to be. What's important to state is that a NFT is not the rights of a song or a piece of art, it doesn't, for instance, give you permission to broadcast it for others. Nor does it protect against reproduction of the original, so NFTs still don't make the original work scarce. It's only a digital certificate stating that you and only you have the NFT for this specific work.
 
There are companies like Blue Box and Vezt who helps songwriters sell their master rights as NFTs and give their master fractional ownership, or artists who tie discounts for live shows and merch to the owner of the NFTs. Till now you can only buy in cryptocurrencies and the technology has not yet matured to its potential. On the more ideological level, people are fighting over its existence: some say it's unsustainable because blockchain demands a lot of resources, some say it's more democratic cutting out the middlemen and the classic marketplaces. So, whether it's a gold rush or a game changer, nobody knows yet.
 
The Strange Case of the Bored Billionaires
When Blackstone bought SESAC in 2017, the music industry raised its eyebrows, trying to understand the reason behind this acquisition. Since then, buy-outs have become a hysterical trend around the globe.
Growing royalties generated by streaming platforms, and social apps like Tik Tok are one reason. However, this is a small part of the equation. IoT and Smart Phones are helping mobile advertising and casual gaming to become the fastest growing business on the planet.
Augmented Reality (AR) and Virtual Reality (VR) will revolutionize musical concerts and other art expressions while giving advertising new opportunities to monetize. Just as an example, Facebook announced it would begin allowing ads in games controlled by the Oculus Rift system, creating an overnight market valued at billions of dollars.
So why music buy-outs?
Familiarity is crucial in consumer behavior, and music is the fastest vehicle to get buyers emotionally engaged. Blackstone owns Vungle Creative Labs and Liftoff, leaders in mobile advertising and casual games.
Owning iconic works that their clients can use, reshape or mutilate to their liking is a simple decision.After all, vertical markets are essential in order to survive in this new economy.
Hipgnosis and UMG market valuation or Warner Music Publishing's partnership with Providence Equity Partners to buy out catalogs are not a bored billionaires' whim. It is the announcement of an economic boom never seen before, generated by new technologies that promise to grow in the next ten years what previously took us a hundred years to achieve.
The big question is, where do we, the creators, fit into this new model, and what will we do to demand a seat at the table.
Our call.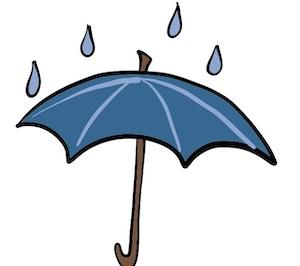 Winds of Change in Asia-Pacific
Asia-Pacific Music Creators Alliance (APMA) recently held an online election for its new executive committee,  expanding membership from 7 to 9 members, including its first 2 female members. APMA, with 21 member countries, is the youngest of the Partner Alliances affiliated with the International Council of Music Creators (CIAM).
 
The new ExCo members are:
 
Yoon Myung-sun, Acting Chair, composer, Korea 
Irfan Aulia, songwriter, Indonesia
Rico Rene Blanco, songwriter, Philippines
Thanit Chernpipat, composer, Thailand
Hao Weiya, composer, China
Toshiyuki Watanabe, composer, Japan
Amanda Brown, composer, Australia
Yan Ung Kuok, composer, Macau
Chen Yu Zhen (Wawa), songwriter, Taiwan
 
Founding members Shun Tokura (Japan) and Brendan Gallagher (Australia) have retired from their respective positions of Chair and Vice Chair. 
 
New Acting Chair Yoon Myung Sun:
"Due to Covid-19 crisis, it has been postponed a while, but finally we have elected our new Exco members for the term of 2021- 2023. I'm so glad to welcome our new friends, Mr. Toshiyuki, Ms. Amanda, Mr. Yan, Ms. Wawa and Mr. Aashish. 
 
It is so sad to let Mr. Tokura and Mr. Brendan to leave APMA Exco, who had been with us from the beginning of APMA, but I believe we are still strongly connected to each other.
 
APMA is the youngest among our sister alliances, but we are sure our community will grow up fast, and with CIAM and our sister societies we will stand in the forefront of the battle to protect creators all around the world."
 
Departing Chair Shun Tokura:
"Congratulations for the new incarnation of APMA ExCo! I am happy to see a very promising list of members that would take APMA to the next level.
 
My special thanks to Brendan Gallagher who helped us bring APMA to this stage as the vice chair. Also to Ben Ng and Satoshi Watanabe and the rest of the members of CISAC APC who helped us organize various events and functions these past five years. Please continue your support together with Lorenzo Ferrero, the Conciliary, and a sole participant from Europe.
 
I will miss you all, but I know our paths will cross again somewhere in the world, sometime in our future. Take care of yourselves in this testing time, and may God bless you all."