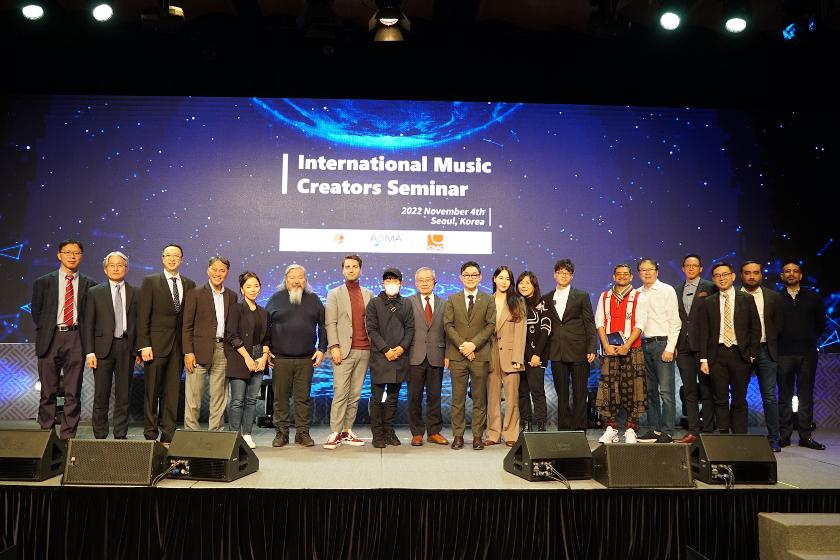 International Music Creators Seminar and APMA draw Asia-Pacific creators together in Seoul
On November 4th, creators from across Asia-Pacific convened in Seoul, South Korea for the International Music Creators Seminar as well as the first in-person meeting of the Asia-Pacific Music Creators Alliance (APMA) in three years. APMA is the regional partner alliance of CIAM.
The International Music Creators Seminar was organised by KOMCA in collaboration with CISAC and APMA. The main focus was on copyright buyouts in the region and the updated buy-out study prepared by University of Hong Kong Professor Alice Lee and commissioned by CISAC and APMA. Professor Lee discussed the updated study, which goes beyond the initial territories and countries by adding examinations of China, India, Malaysia, Philippines, Singapore and Taiwan.
Study findings are showing that there is room for improvement regarding regulating unfair contract terms, protecting the right of creators to equitable remuneration and to terminate buyout contracts under justifiable circumstances, and organising public awareness campaigns about these copyright issues.
To achieve these improvements, recommended conclusions include:
Regulate copyright buyout contracts regarding unfair terms;

Grant the right to equitable remuneration to creators;

Include the option in contracts for creators to terminate their contract in the case of non-exploitation;

Encourage transparency in works and commissioned works;

Educate the public about copyright law through awareness campaigns.
The seminar also focused on private copying. Songwriter and CIAM Vice-President Arriën Molema described the importance of private copying for creators in Europe. The fifth largest revenue stream for creators in Europe, private copying generates approximately €1 billion per year in collections. This resulted in 2019 in 13% of all collections creators receive from authors' societies in that region. Molema spoke about how private copying provided a stable and steady stream of income for creators during the Covid-19 pandemic, which shut down performances and venues. Countries in Europe also rely on private copying for financing social-cultural activities and funds, thereby providing solidarity and a stronger position for rightsholders.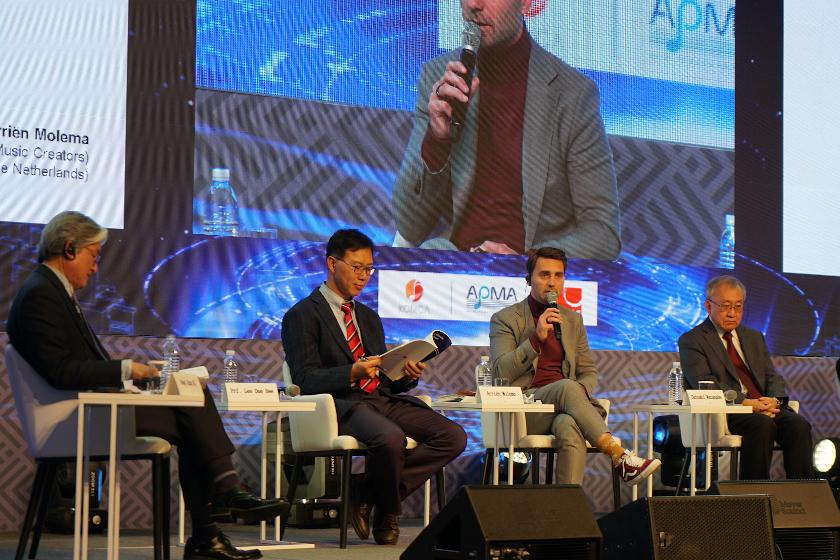 Alongside the International Music Creators Seminar, APMA held its first in-person meeting in three years. 22 representatives of 12 countries and territories came together for the APMA Executive Committee meeting. APMA Chair Yoon Myung-sun underscored the importance of regional CMOs to financially support the CIAM partner alliance and its activities reinforcing protections and rights of music creators in Asia-Pacific.