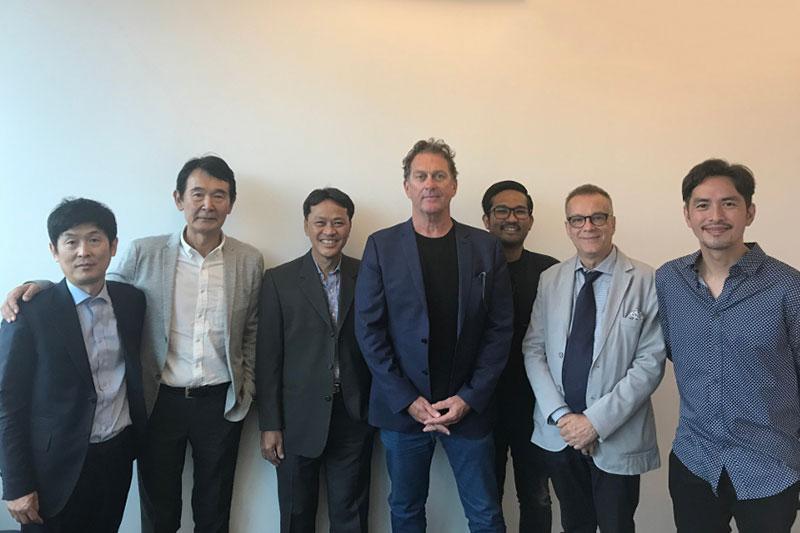 Asia-Pacific Music Creators Alliance Executive Committee meets in Singapore
Marking its first Executive Committee of 2018, the Asia-Pacific Music Creators Alliance (APMA) Executive Committee came together in Singapore around the CISAC Regional Asia-Pacific Committee meeting. The event focused on the Seoul and Tokyo Declarations, which identify issues in the region for creators and focus on building the foundations of a unified voice to encourage governments, policy makers and lawmakers in the region to address these issues.
APMA also drew attention to the issue of buy outs. In Asia-Pacific, a buy out is different from those commissioned works as in Hollywood film music, for example, since it is a 100% full buy out. Creators pay publishers even to play their own music. At the meeting, CISAC Regional Director for Asia-Pacific Benjamin Ng announced that a CISAC study will be conducted on this.
Discussions were also held with creators from the local society, COMPASS. Singapore creators agreed and signed the APMA Charter, joining the CIAM regional alliance.
Aside from reviewing rules, membership fees, governance and other alliance aspects, APMA also participated in the CISAC Regional Asia-Pacific Committee meeting to present its recent work as well as draw attention to Macau radio licensing and film music remuneration practices in Japan.