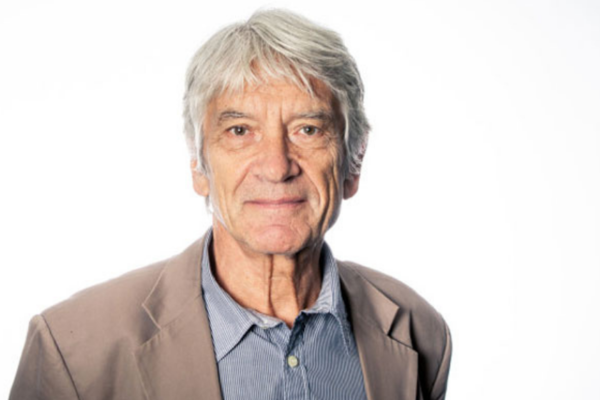 In memory of Jean-Marie Moreau
Jean-Marie Moreau, renown music creator and former President of SACEM, has passed away. The French songwriter served as a CIAM Executive Committee member, expanding to a global scale his dedication to, and advocacy for the rights and education of creators of music .
Looking back at his time with Jean-Marie, CIAM Honorary President Lorenzo Ferrero said, "Working with Jean-Marie has always been a pleasure and a challenge thanks to his intelligence and his sense of humour. He never missed noticing important details and identifying crucial issues. Therefore, it is difficult to imagine a future without him. A creator, who over the years, has become a dear friend above all."
CIAM President Eddie Schwartz said, "Jean-Marie had my sincere respect as a leader of our creative community, my admiration and thanks for his advocacy on behalf of songwriters and composers in the EU and around the world, and my affection as a friend and colleague. I feel lucky to have known him, and I am proud of the work we did together. All of us at CIAM will miss him dearly as we carry on the cause he devoted so much of his life to, and cared about so much."
ECSA President Alfons Karabuda said, "Rest in peace, dear Jean-Marie. Always straight forward, honest, and loyal to the commitment of creating better conditions for your colleagues. You were one of few with no hidden agenda and with an honest approach to the challenges we faced as composers, songwriters, and lyricists. Thank you as a friend, colleague, and ECSA president!"
ALCAM President Juca Novaes said, "I met Jean Marie in Nairobi, in 2010, when I was first elected to the CIAM ExCo. During all these years, I learned to admire my colleague and ethical friend, lucid and great defender of music creators. Rest in peace, dear friend!"
APMA President Shun Tokura said, "Jean Marie, what a big loss and too early to lose a great creator of music, a great administrator, a wonderful colleague and a great friend. May your soul rest in peace."
CIAM Acting Vice President Arriën Molema said, "Jean-Marie was one of the kindest people I've ever met. But that kindness never stood in the way of fighting for better rights for creators and collective management!"
PACSA President Sam Mbende said, "Dear Jean Marie, You were a great defender of music creator. When you were the board chairman of Sacem, I was down You told to never give up the music fighting for better right in Cameroon and falsi in Africa. Now I promise you that I will never give up at all.Wonderful friend may your soul rest in peace."
CIAM Executive Committee member Wally Badarou said, "Jean-Marie and I had met 42 years ago, and our friendship never diminished. He got me into the pledge for authors rights, an advocacy all of you know he vocally, brilliantly and tirelessly demonstrated dynamic integrity for, worldwide. A terrible loss in those troubled times. RIP my mentor and my friend."
CIAM Executive Committee member Antun Tomislav Šaban said, "Losing a friend and colleague like Jean-Marie Moreau, with whom I had the privilege to work closely for a period of more than a decade in various setups, urges me to reach for old photos one more time. So there he is on my desktop once more: his smiling face fills the emptiness in my heart and, for a moment, erases my sorrow. Despite being one of the oldest in the picture, he usually boyishly kneels in front of the rest of us, like a quarterback in a football team. And exactly so he was: propulsive and witty, loyal and indispensable member of the team, yet independent and self-thinking. A man of great knowledge and capabilities, wide and open in thoughts and deeds, but for me always-recognizable French in manners and character: passionate and stubborn, lovable and charming. Having him at my side at any occasion was a big gain, exchanging views with him a challenge. Be it at the ECSA Board or at the CIAM ExCo, his presence was noticeable every time. His great work for creators and musicians in France spilled over into international organizations where he sat next to me. There I learned from him a lot. Through me and through many others who consider him their mentor, his ideas and his spirit will live on, to the benefit of music creators all over the world. Jean-Marie, I shall never forget you!"
CIAM Vice President Jörg Evers said, "Besides being a brilliant songwriter, whose works paved the paths for  glamorous careers of countless musical celebrities, Jean-Marie has rendered his outstanding services selflessly  to the global creators' community in his unique, reliable, diplomatic, both wise and humorous way. He will always be remembered as a truly  inspiring "musicman" and a real "mensch". Rest in peace, my dear friend!"