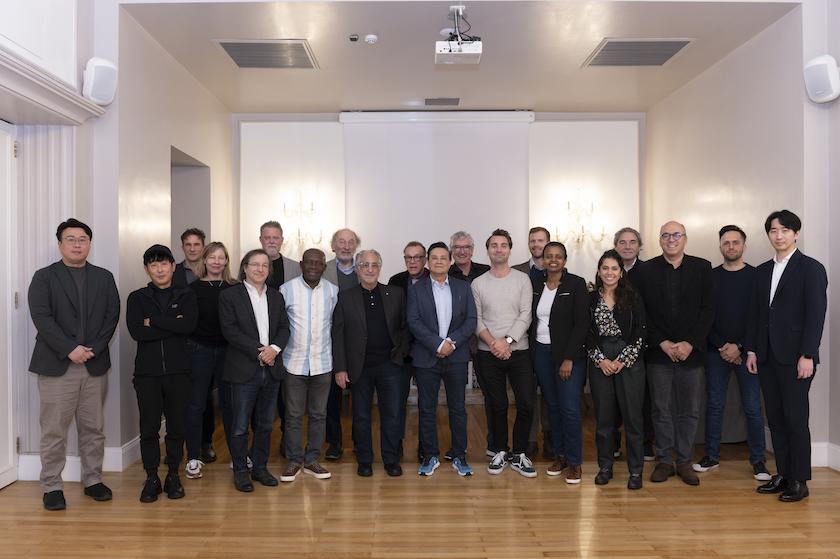 CIAM returns to in-person meetings in Rome to set strategy through 2024
The International Council of Music Creators (CIAM) held its first in-person Executive Committee (Exco) meetings since the Covid-19 pandemic on December 2nd and 3rd in Rome. This was the Exco's first in-person meeting since current members were elected in June.
The meetings focussed on developing CIAM's strategic priorities through 2024. CIAM's vision as the global coordinating body for the world's music creator organisations will continue, as CIAM seeks to promote a positive, cooperative and respectful relationship among the world's diverse music creator communities. The Exco renewed its support for a proactive approach to improving the professional lives of music creators and rights holders, supporting collective management organizations, and the inclusion of music creators in their governance and oversight.
The Exco established that it would focus on coordination, networking, education, advocacy, as well as leadership through example during its current term which runs through 2024. The creators council will continue its work through forums, Q&As, panel discussions, guest presentations and general assemblies to develop the above objectives for music creators worldwide.
CIAM's regional partner alliances, representing  music creators throughout the world provided updates on key global concerns and developments. These include education for young songwriters and composers, buy-outs, diversity, legal changes and regulations.
CIAM's working groups, which updated their strategic priorities in Rome. The Gender Equity, Diversity and Inclusion group is focussed on increasing representation of women within CIAM. The Professional Development group will be hosting a forum on January 23rd on how creators can maximise returns on TikTok. The Financial Well Being of Music Creators group continues efforts on identifying unmatched works. The Audiovisual Composers group centres on the continued issue of buy-outs.
In addition to its strategic work and global reports, CISAC Director General Gadi Oron joined the meeting, and detailed recent developments among collective management organisations (CMOs) around the world. Mr. Oron projected a return to pre-Covid revenues in the near future due in part to digital income growth from Asia-Pacific and Latin America countries.
In addition to bimonthly online Exco meetings continuing in 2023, the CIAM Exco plans to hold in person meetings in Mexico City in early June,  and a face to face General Assembly in Rio de Janeiro in the fall.