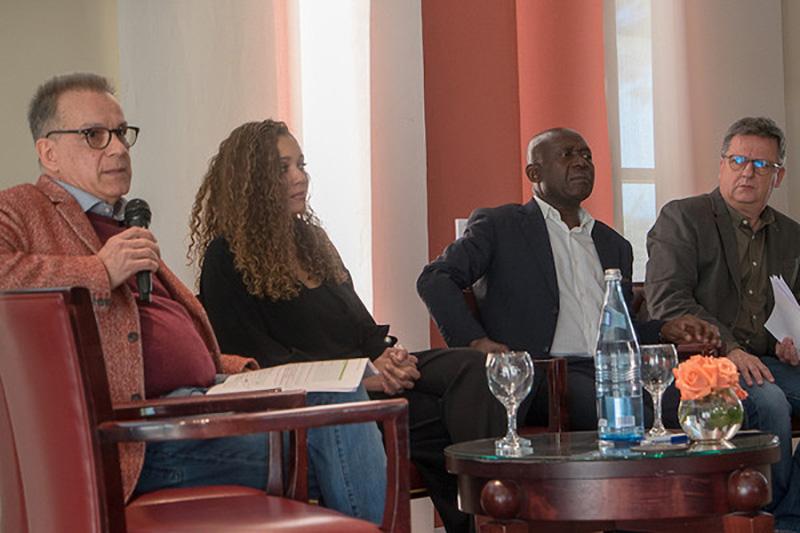 CIAM and PACSA Share Alliance Models at Writers & Directors Worldwide Annual Congress in Algiers
The audiovisual, dramatic and literary creators' council of CISAC, Writers & Directors Worldwide (W&DW), had CIAM and PACSA come to Algeria to share its alliance model during the W&DW annual congress. The congress drew creators together from 26 countries just before one of the largest celebrations of art and culture in Africa, the International Creativity Fair (Salon international de la créativité).
W&DW is in the process of adding regional alliances. Currently, APASER is operating in Africa while a new alliance is in the process for Asia-Pacific. Since CIAM has already set up numerous regional alliances, composer and PACSA chairperson Sam Mbende along with composer and CIAM honorary president Lorenzo Ferrero shared key advantages they've learned through providing regional creators representation.
Regional alliances not only provide a global voice of creators to counter global players, but it also allows CISAC and others better understand creators' concerns. PACSA detailed its ambassador programme, which places artists in the fore of lobbying and significant meetings to bring progress for artists from decision-makers. This was the case in the Ivory Coast, where musician Lokua Kanza visited the Minister of Communications, Digital Economy and the Post to help receive a commitment to improve private copying implementation in the country in 2018.
These alliances also help build structures from the ground up. In Cape Verde, renowned singer songwriter and PACSA member Solange Cesarovna took the initiative to create the Cape Verdean Society of Music. The society's first distributions to creators took place in late April, giving composers and authors a new source of revenue. PACSA is planning a training session in Cape Verde.
During the International Creativity Fair, CIAM was part of a private copying roundtable to discuss the CISAC Private Copying Global Study. Lorenzo Ferrero joined WIPO deputy director general Sylvie Forbin, SACD director general Pascale Rogard, ONDA director general Sami Bencheikh El Hocine and CISAC Director of Legal Affairs Adriana Moscoso on the critical role private copying can play in creator remuneration, particularly in today's rapidly changing digital environment.