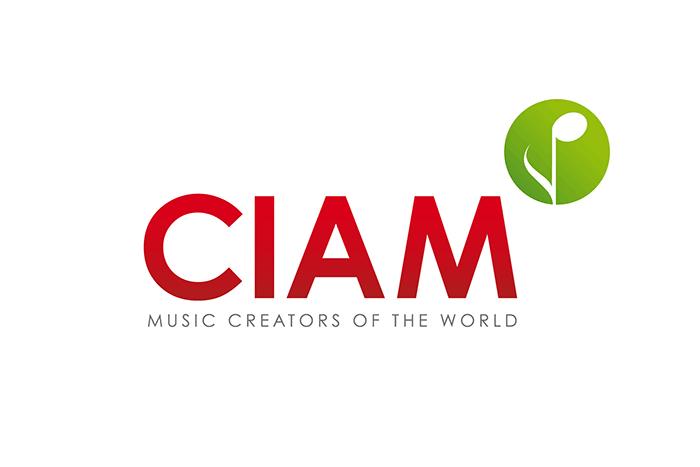 CIAM Newsletter – "Hundreds of Millions of Dollars"
The phrase – "Hundreds of Millions of Dollars" tends to grab people's attention. If you are a music creator, you may find the following also interesting:
Some of that hundreds of millions of dollars may belong to you.
How much? Good question and one we will discuss below. In the meantime, this news seems especially welcome in these hard times – times that have been so financially challenging for many, and for those of us who create music in particular.

Just a guess, but here are some questions that may be running through your mind about now:
What is this guy talking about?
Where does this "hundreds of millions of dollars" come from?
If some of this money may "belong to me", why didn't I know about it, and why haven't I gotten it already?
Do I need to do something to make sure I get my fair share?
We at CIAM don't pretend to have all the answers, but here's what we do know so far about this significant development:
There is a substantial pool of money [digital mechanical royalties] currently held by digital streaming platforms such as Spotify for music that was streamed over the past 20 years in the United States, and that has not been paid out. Why? Because this money is for the streaming of songs that so far are "unidentified".
Since the streaming services  don't know who wrote these songs, or owns them, or perhaps even who performed them, they don't know who to pay, and have not known for a long time in some cases. We now expect that to change this year, and payments to start flowing for many of these unidentified works.
It is likely that many of the unidentified works originated outside of the US, since we know that much of the music streamed in the US is written by creators in many other countries around the world. K-Pop, or music originating in Latin America are just two of many examples of the importance of international works in the US. Creators from all over the world whose music has been streamed and enjoyed in the US are deserving of fair remuneration – as are their U.S. based colleagues.
We have a sense of how much money is involved because authoritative representatives of the streaming services have provided a rough idea how much money there is to be distributed.
Most creators, particularly those outside of the US, are probably not aware of all of the above because it's relatively new. This month a new organization in the US called the Mechanical Licensing Collective (MLC) will start to receive both data and money from digital streaming services in regard to years of streaming of this unidentified music, as well as works that have been properly identified. The MLC will try to identify the rightful creators and owners of these songs and compositions and direct payments to them.
One important thing to keep in mind: In most cases, any monies that may be due to you will flow through your collective management organizations (CMO), or music publisher, depending on where you live, and whom you may have assigned your mechanical rights
Here are some proactive steps you can take:
Make sure all of your works are properly registered at your CMO, and have all the important identifiers assigned to them such as ISWC, IPI, ISNI, etc. (Please see description of each identifier in separate section below)
If you live in a country where your CMO collects your mechanical royalties, encourage folks there to work with the MLC to ensure that the data required to identify your works is in the hands of the MLC
If you live in a country where your music publisher collects your mechanical royalties, reach out to them to see what they are doing in regard to these unidentified songs and how revenues will be shared
If you have not assigned your mechanical rights, particularly in the United States, being proactive on your own behalf is even more important.
A searchable public database should be up and running soon where creators can participate in the process of identifying their works. After all, no one knows your songs better than you do.
Stay on top of things at the MLC website: www.themlc.com
We at CIAM will continue to share information we have on this important development.

In the meantime, Happy New Year! Take care, stay healthy and here's to a saner, healthier, more normal and much better 2021!
Eddie Schwartz
President CIAM
---
Key Identifiers:
Identifiers of Rights Holders (songwriters, composers, music publishers etc.):
IPI (Interested Party Identifier) Name Number
IPIs are identifiers assigned to musical writers (composers, lyricists, musical arrangers etc.) and publishers by SUISA on behalf of CISAC (https://www.cisac.org).It is a well maintained and reliable identifier (and is of sufficient quality that it is as a component of the ISWC standard described below)
ISNI (International Standard Name Identifier (ISO) )
ISNI is the ISO certified global standard number for identifying contributors to creative works, and those active in their distribution, both individuals and organizations ( i.e. creators, authors, performers, visual artists, producers, public personas such as stage names, bands, pseudonyms, as well as publishers, record labels, aggregators etc.).
DDEX (https://ddex.net) expects that its adoption within the music industry will increase significantly over time, as its supportive adoption by YouTube has shown. ISO is the International Organization for Standardization, an international standard-setting body composed of representatives from various national standards organizations.
Musical Works Identifiers:
ISWC ( International Standard Work Code )
ISWC is a unique, permanent and internationally recognised ISO identifier for the identification of musical works, including compositions, lyrics and adaptions. ISWCs are allocated by CISAC music rights societies at the time a writer or publisher registers a work. 
Identifiers for Sound Recordings & Videos:
ISRC ( International Standard Recording Code )
The ISRC is the international identification system for sound recordings and music video recordings. ISRCs are allocated by the record company that wishes to market a sound recording or music video.