Antun Tomislav Šaban is a composer of classical and jazz music whose works have been performed by leading orchestras, chamber ensembles and soloists in his native Croatia as well as in numerous European countries, Australia, and the United States. He also is a conductor and a music producer for various musical setups on concert stages and in recording studios. He publishes his works as sheet music, sound and video recordings through his family-owned company, Fonart.
Tomislav studied music in his native Zagreb, Miami and Vienna, where he obtained Master's Degree in classical composition in 1998. He was awarded several prizes for his compositions in the fields of symphonic and jazz music, as well as for his activities in the recording industry. His transcription of Vivaldi's Four Seasonsfor two pianos appeared in 2001 on a CD release by EMI Classic and was rated among the best-selling classical albums in several European countries.
He has been Secretary General of the Croatian Composers' Society (HDS) since 2001. In 2013 and 2016, he was elected Vice-President of the European Composer and Songwriter Alliance (ECSA) and Chairperson of its committee for the classical/arts music.
He has been a CIAM Executive Committee member since 2007, serving his sixth consecutive mandate.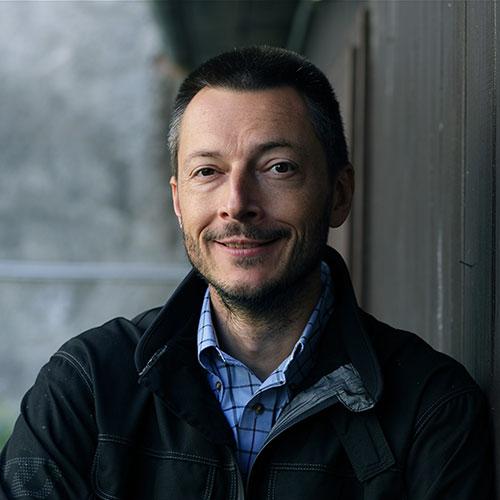 Antun Tomislav Šaban
COMPOSE, CROATIA
EXCO MEMBER