Born in Warsaw, Aleksandra Chmielewska is a Polish composer and writer and graduate in composition by the Fryderyk Chopin Music University in Warsaw. She is currently a Ph.D. candidate at the Karol Szymanowski Aleksandra Chmielewska Academy of Music in Katowice and a chair of the Young Composers' Circle of Polish Composers' Society.
She creates orchestral, chamber and choral music that has been performed in Poland, Ukraine, Belarus, Germany, Slovenia, USA, Hungary, Austria and India by Symphony Orchestre of Lviv, Symphony Orchestre of Lublana, Fryderyk Chopin University of Music Orchestra, Rejouissance Orchestra, Leopoldinum Orchestra, Vogler Quartett, E-MEX Ensemble, Polish Chamber Choir and many others.
She has received numerous awards for her compositions at competitions, including: Transatlantyk Instant Composition Contest (1st Prize), Musica Sacra Nova (2nd and 3rd Prizes), Patri Patriae (1st Prize).
Since she studied the history of arts, she is particularly interested in the connections between music and visual arts. This is why her compositions are often program music. She is working on her Ph.D. dissertation, which is an opera about the life of Frida Kahlo.
Aleksandra Chmielewska is also a writer. Her debut novel "Uczeń Czarnoksiężnika" was released in 2014. She has created a radio play for children called "Tam gdzie mieszka cisza" that received numerous awards in Poland. Her music has been released by record labels including NFM Recordings, Dux and Chopin University Press. Her publisher is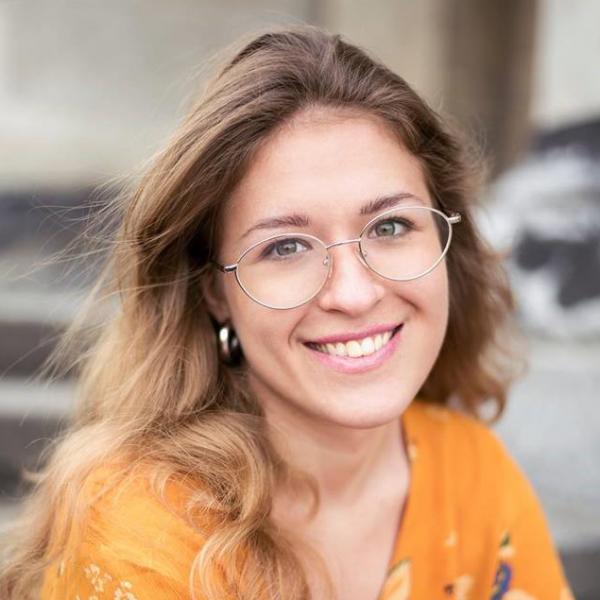 Aleksandra Chmielewska
COMPOSER, POLAND
EXCO MEMBER